Russia's upper house speaker delivers letter from Putin to North Korean leader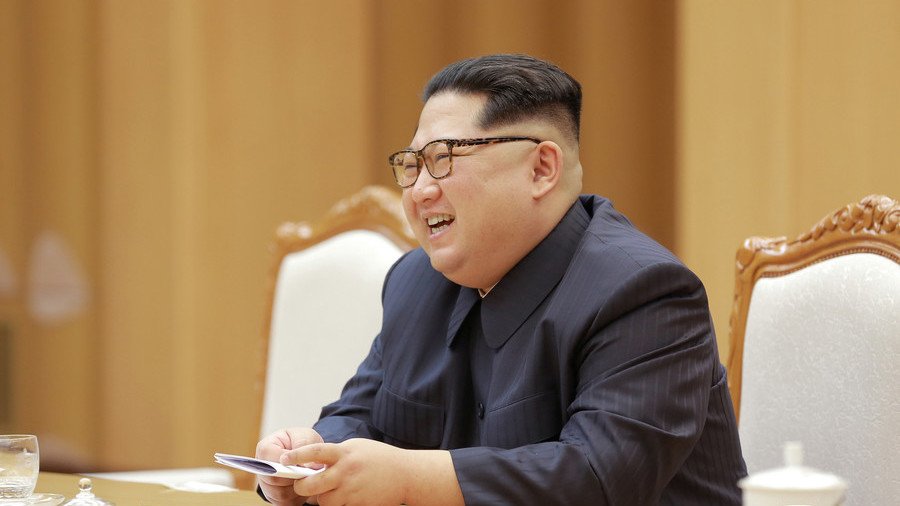 Russian Federation Council Speaker Valentina Matvienko gave a letter from President Vladimir Putin to North Korean leader Kim Jong-un during a Russian delegation's visit to Pyongyang.
The North's leader wishes to visit Russia after receiving Putin's message on Saturday. The time and venue for such a meeting will be discussed by the countries' diplomats, but Kim does not want to put it off, Matvienko said.
READ MORE: N. Korea's Kim invited to Russia with official visit
It is not the first time that the two statesmen have exchanged correspondence. In June, Putin sent Kim another invitation, floating the idea of the North Korean leader traveling to Vladivostok for an economic forum in September.
After their meeting in Pyongyang, Matvienko revealed that Kim will be unable to visit Russia's Far East for the forum due to a busy working schedule and upcoming talks with the country's southern neighbors. However, a North Korean delegation will attend the event.
Kim is determined to unite to the two Koreas, according to Russia's upper house chair. After the face-to-face meeting with the North's leader, she said that his commitment to peace on the Korean Peninsula is not just "protocol talk," and he is doing his best to ensure it succeeds. The leader also believes that Russia plays a "vitally important" role in crisis resolution in the region, according to Matvienko.
Like this story? Share it with a friend!
You can share this story on social media: