N. Korea's Kim invited to Russia with official visit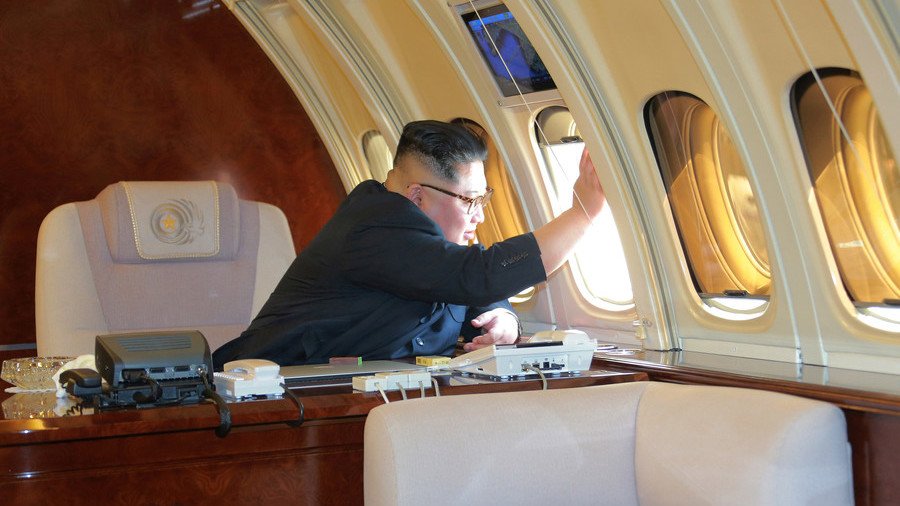 Russian President Vladimir Putin has invited North Korea's leader Kim Jong-un to pay an official visit to Russia. The invitation came in a personal letter that was delivered earlier by Russian Foreign Minister Sergey Lavrov.
One of the possible occasions for the visit could be the 4th Eastern Economic Forum in Vladivostok, Russia's Far Eastern city near its border with North Korea. The forum will take place on September 11-13. However, the visit depends on Pyongyang, according to Kremlin spokesman Dmitry Peskov.
"Time will show to what extent it is convenient for the North Korean side," he told journalists on Monday. Peskov added that the issue is to be worked on via diplomatic channels and there are no specific details on the meeting so far.
READ MORE: Kim repeats commitment to Korean Peninsula denuclearization after letter from Putin
The top Russian diplomat travelled to the North Korean capital last week to discuss the course of intra-Korean negotiations and de-escalation in the region with senior officials. After receiving Putin's personal letter, Kim reaffirmed his commitment to complete denuclearization of the Korean Peninsula.
The meeting with Lavrov came less than two weeks before the highly anticipated summit between US President Donald Trump and the North Korean leader. Trump disapproved of Lavrov's visit to the North, questioning its purpose, but then conversely noted that "it could be very positive too."
Like this story? Share it with a friend!
You can share this story on social media: