Joint enterprise: Elon Musk shares marijuana with Joe Rogan as pair talk AI & flamethrowers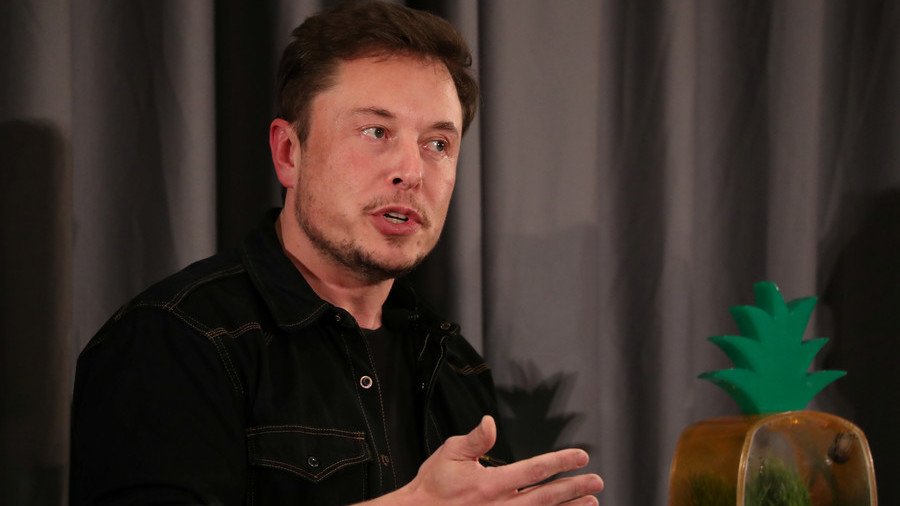 Embattled Tesla CEO Elon Musk appeared on the Joe Rogan podcast Thursday night for a sprawling two-and-a-half hour long interview which culminated in the pair sharing a huge tobacco-infused marijuana joint.
"You probably can't do this because of stockholders, right?," Rogan asked, to which Musk nonchalantly shrugged.
Over the course of the interview the men discussed a variety of topics including: the future of humanity and artificial intelligence, Tesla, SpaceX, Musk's controversial merchandising decision to produce 20,0000 flamethrowers at $500 a pop, human kindness and love.
They also considered the merits of social media, which Musk referred to as 'giant cybernetic collectives,' which was particularly interesting given the tech CEO's recent spat with British driver Vernon Unsworth, whom Musk has publicly claimed on multiple occasions to be a pedophile.
"There's a lot of negativity on Twitter," Musk said. "The vast majority of negative comments, I just ignore them. Every now and again I get drawn in and it's not good, you can make some mistakes," he added.
Describing his own use of his only remaining social media profile, Twitter, Musk described his experience with the platform as, "on balance, more good than bad. But there's definitely some bad. So, hopefully the good outweighs the bad."
He may have been referring to the ongoing spat with Unsworth, which may culminate in a lawsuit or even the Federal Securities and Exchange Commission investigation he triggered when he suggested on Twitter that Tesla might go private.
Tesla's stock has plummeted by roughly 25 percent since Musk's August 7 tweet. While he abandoned the plan on August 24, the damage was already done and the company has yet to fully recover.
The billionaire CEO may have foreshadowed the move as far back as May.
Am considering taking Tesla private at $420. Funding secured.

— Elon Musk (@elonmusk) August 7, 2018
A lawsuit filed Thursday accused Musk of trying to burn short-sellers (those betting that Tesla's share price would decrease) in the market.
"This appears to be a textbook case of fraud," Michael Canty of law firm Labaton Sucharow said in a press release. "We believe Musk attempted to manipulate the price of Tesla securities with false and misleading tweets, in a directed effort to harm short-sellers."
Oh and uh short burn of the century comin soon. Flamethrowers should arrive just in time.

— Elon Musk (@elonmusk) May 4, 2018
When discussing Musk's proclivity towards invention and innovation, the entrepreneur said that he first became aware that he was different around five or six years old. "At first I thought I was insane," Musk told Rogan.
Not long after the whisky and marijuana-infused interview concluded, Musk had this to say.
Like this story? Share it with a friend!
You can share this story on social media: