Working with Russia 'really important' to prevent Idlib 'massacre' – Erdogan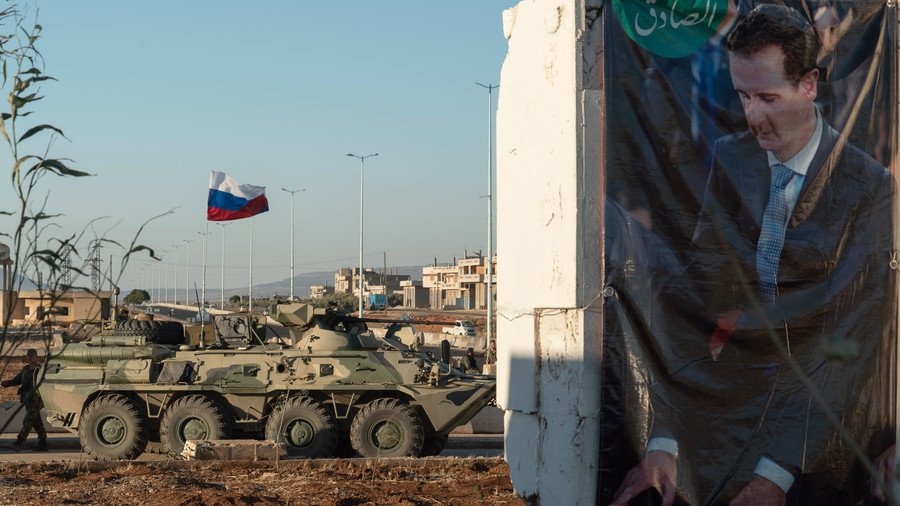 Ahead of a major Syrian army offensive on the rebel-held city of Idlib, Turkish President Recep Tayyip Erdogan vowed cooperation with Russia to prevent a "serious massacre" and a millions-strong refugee influx into his country.
A massive operation to retake Idlib from Islamist militants might see scores of refugees trying to find shelter in Turkey, Erdogan has warned on the back of reports that the Syrian army is gearing up for such an offensive.
"There are about 3.5 million people there [in Idlib]. Russia and the United States pass the buck to each other. However, God forbid, if missiles target the area, a serious massacre will take place," Erdogan said, as quoted by Turkish media. "In such a case, where will all these people who want to flee violence go? They will, to a large extent, flee to us," he predicted.
The looming Idlib offensive had made Russia one of the key players there, the Turkish president said: "Above all, our cooperation with Russia right now is really important." Turkish Defense Minister Hulusi Akar and the chief of National Intelligence Agency (MİT) have recently met their counterparts in Russia to talk about latest developments in Syria.
Aside from military-to-military contacts, Erdogan praised diplomatic efforts made by Moscow, Tehran and Ankara to make peace in Syria. On September 7, Russian President Vladimir Putin and Iranian leader Hassan Rouhani will meet with Erdogan in Tehran as a follow-up to their previous summits in Sochi and Astana.
During the Astana talks in May last year, Russia, Iran and Turkey negotiated de-escalation zones in the Syrian provinces of Idlib and parts of Aleppo, Latakia and Hama. Observation posts were set up to help monitor and sustain the current ceasefire, deliver humanitarian aid to those in need and ensure the return of displaced people.
As the situation unfolded, UN Secretary General Staffan de Mistura called Russia and Turkey to help avert an assault on Idlib province, home to some 2.9 million people. Referring to earlier media reports saying that Damascus might postpone the Idlib operation until September 10, he said "time is of the essence."
He then appealed to Putin and Erdogan, saying: "A telephone call between the two of you would make a big difference." The UN chief asked for more time to be given for talks between Moscow and Ankara, "who are the main stakeholders who are talking ... and do hold in my opinion the key for a soft solution," according to Reuters.
READ MORE: 'Aid-delivering' Syrian rebels: NYT shows warm, fuzzy side of Al-Qaeda in Idlib
Some of the world leaders chose a more bellicose tone while commenting on Idlib. "President Bashar al-Assad of Syria must not recklessly attack Idlib Province," Donald Trump tweeted on Monday afternoon. "The Russians and Iranians would be making a grave humanitarian mistake to take part in this potential human tragedy."
Kremlin rebuked Trump's intervention, referring to Idlib as "a nest of terrorism." Presidential spokesman Dmitry Peskov told reporters on Tuesday: "Quite a large group of terrorists had entrenched there. This leads to general destabilization, and undermines the attempts to steer the situation to diplomatic and political settlement."
Subscribe to RT newsletter to get stories the mainstream media won't tell you.
You can share this story on social media: