Spain halts weapons sales to Saudi Arabia amid mounting Yemen death toll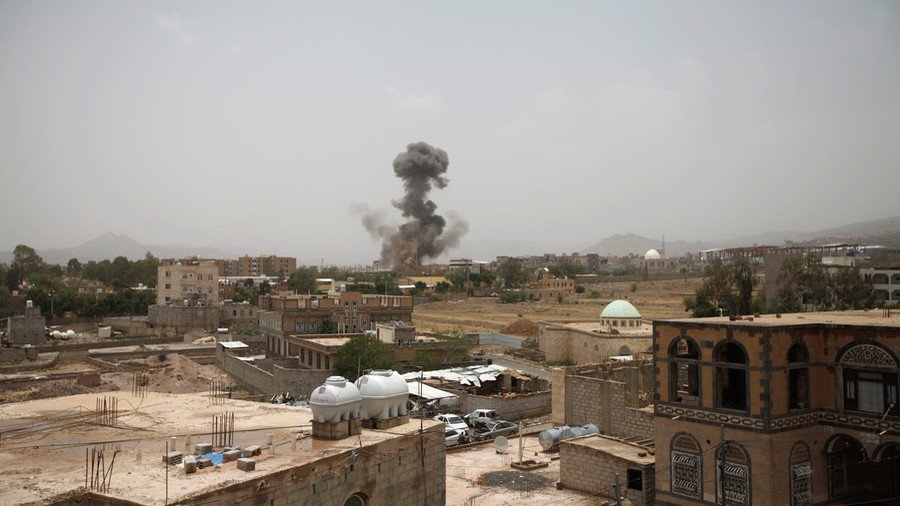 The Spanish Defense Ministry has confirmed that Spain has halted the sale of bombs to Saudi Arabia, as they would have been used in the bloody and controversial Saudi-led bombing of Yemen.
The ministry has already begun to cancel a 2015 contract between the two countries for 400 laser-guided bombs. Spain will pay Saudi Arabia back €9.2 million ($10.6 million) for the undelivered weapons. The Spanish government has confirmed the cancellation, first reported by Cadena Ser.
Cancelation procedures began last July, shortly after Socialist Prime Minister Pedro Sánchez took office in June. Before ousting his conservative predecessor in a no-confidence vote, Sánchez railed against his country's arms sales to the Saudi government.
Spain now joins Sweden, Canada, Finland, Norway, Belgium and Germany in canceling weapons deals with the Saudis as a response to the Yemen conflict.
Yemen's civil war has been ongoing for over three years and pits the country's government against Shia Houthi rebels. A Saudi-led coalition of Arab and Gulf states has intervened on the side of the Yemeni government, with logistical and intelligence support from the US.
More than 6,000 civilians have been killed in the conflict, many of them as a result of coalition airstrikes. Compounding the deaths, some 22 million Yemenis, or 80 percent of the country's population, are in need of humanitarian assistance. Last year, the Norwegian Refugee Council called the humanitarian situation in Yemen a "man-made famine of Biblical proportions," exacerbated by Saudi Arabia's blocking of fuel shipments to the war-torn country.
Saudi Arabia has been repeatedly slammed for its indiscriminate air campaign in Yemen. Human Rights Watch on Sunday called a Saudi airstrike on a bus full of schoolchildren earlier this month an "apparent war crime." Some 40 children were murdered in the attack, and 19 more wounded.
Despite mounting evidence to the contrary, the bus was "a legitimate target," Colonel Turki al-Maliki, the spokesman for the Saudi-led coalition in Yemen, told CNN. He also claimed that the target could not have been a school bus because "there [was] no school at that time when the incident happened." Al-Maliki's words contradicted those of fellow coalition spokesman Mansour al-Mansour, who earlier conceded that the strike was "unjustified."
Human Rights Watch called on Western powers to immediately halt arms sales to the Kingdom in response, or risk complicity in further war crimes. An American-made bomb was used in the bus attack, and HRW found US-supplied munitions at the sites of at least 24 other "unlawful" airstrikes throughout the country.
UN investigators have accused all sides in the brutal conflict of committing war crimes, according to a damning report released last week. As well as slamming coalition forces for airstrikes on "residential areas, markets, funerals, weddings, detention facilities, civilian boats and even medical facilities," the report accused Houthi forces of indiscriminate use of weapons in urban areas, and the United Arab Emirates, a coalition member, of torture, rape, arbitrary detention, and using child soldiers.
Spain is the fourth-largest arms seller to the Saudi kingdom, behind the US, Britain, and France. Earlier this year, Spanish-owned shipbuilder Navantia signed a deal worth around €1.8 billion ($2 billion) to supply warships to the Gulf state. Later, in August, Saudi Arabia's state-owned arms manufacturer SAMI agreed to build five ships in Saudi Arabia with Navantia.
Subscribe to RT newsletter to get stories the mainstream media won't tell you.
You can share this story on social media: