Indian & Pakistani army troops join together for Bollywood dance party (VIDEO)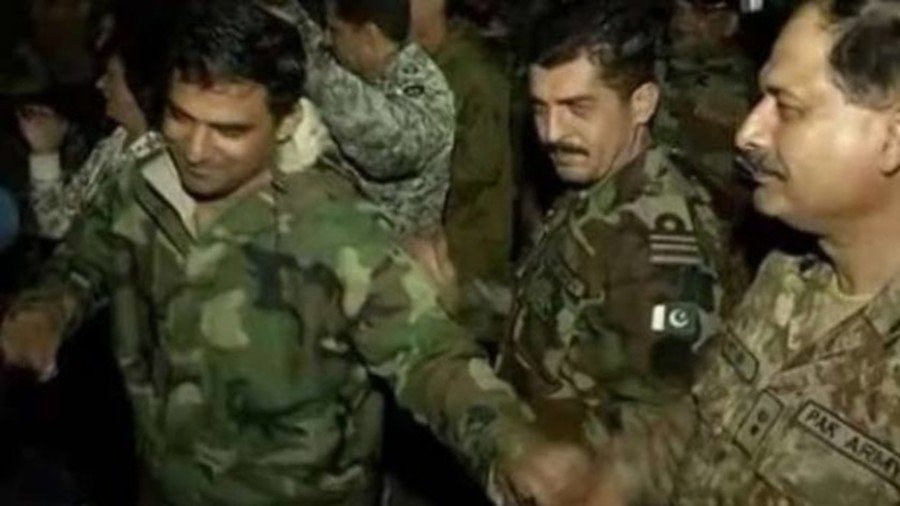 Indian and Pakistani army soldiers were filmed dancing together to Bollywood and Punjabi songs following joint military anti-terrorism drills in Russia.
The dance party took place at an anti-terrorism drill hosted by Shanghai Cooperation Organization (SCO) and held in Russian town of Chebarkul. The rare camaraderie between both armies was captured by India-based New Delhi Television Limited (NDTV).
"The soldiers of all participating countries were attending a function arranged by the Indian Army on the second-last day of the exercises, where they celebrated together by dancing," reports Pakistani newspaper, the Express Tribune.
The SCO Peace Mission 2018 was the first summit involving troops from eight member countries. It ended on August 30 after eight days of exercises. The military meetup takes place every two years, but this is the first time two South Asian nuclear neighbors participated in the event.
READ MORE: Russia should be back in G7 as 'we spend 25% of time' talking about it anyway – Trump
More than 3,000 soldiers from China, Russia, Kazakhstan, Tajikistan, Kyrgyzstan, India and Pakistan took part in the drills.
The drills involved tactical-level operations in an international counter-insurgency or counter-terrorism environment under the SCO charter. The SCO is a Eurasian political, economic, and security alliance created in 2001. India and Pakistan became full members in 2017.
Like this story? Share it with a friend!
You can share this story on social media: