Trump's harsh 'off the record' remarks about Canada leaked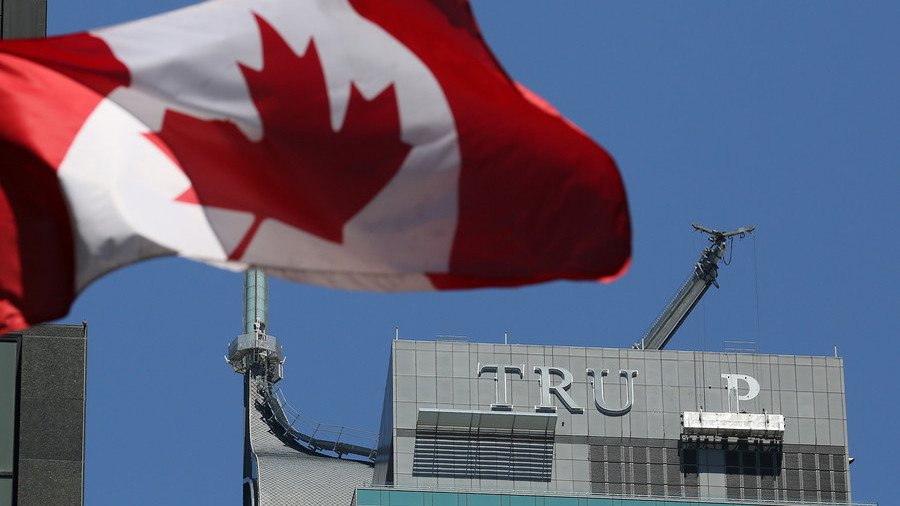 Donald Trump again blasted the media for 'dishonest reporting' after 'off the record' remarks about Canada he made in an interview with Bloomberg somehow made it into the Toronto Star newspaper.
Trump took to Twitter on Friday, saying that the "powerful understanding" between Bloomberg and him was "blatantly violated" by the leak of his comments that weren't intended for public dissemination. He said that it was yet another example of "dishonest reporting," which he already got used to since moving into the White House.
"At least Canada knows where I stand," Trump added, thus confirming the authenticity of the leak.
Wow, I made OFF THE RECORD COMMENTS to Bloomberg concerning Canada, and this powerful understanding was BLATANTLY VIOLATED. Oh well, just more dishonest reporting. I am used to it. At least Canada knows where I stand!

— Donald J. Trump (@realDonaldTrump) 31 августа 2018 г.
In the leaked remarks, the US President said he wasn't making any compromises at all during the North American Free Trade Agreement (NAFTA) negotiations with Canada, and that the deal will be signed "totally on our terms."
Trump said it "off the record" because he believed that making his stance public is "going to be so insulting they're not going to be able to make a deal."
"Here's the problem. If I say no – the answer's no… I can't kill these people," he said of the Canadian government.
The President also allegedly said that he's intimidating Canada with tariffs and other means at his disposal during the negotiations: "off the record, Canada's working their ass off. And every time we have a problem with a point, I just put up a picture of a Chevrolet Impala," which is produced by American carmaker General Motors at a plant in Canada.
Earlier on Friday, the Toronto Star published an article with revelations attributed to an unnamed source, which it said would "upend" the already difficult trade negotiations between the US and Canada.
The paper acknowledged that the remarks were made "off the record" and that Bloomberg accepted the request not to make them public, but said "the Star is not bound by any promises Bloomberg made to Trump."
READ MORE: Trump teases McGahn replacement & bashes media in morning tweet frenzy
"The Star was not able to independently confirm the remarks with 100 per cent certainty, but the Canadian government is confident they are accurate," the article read. According to the paper, the Canadian delegation has already brought up Trump's leaked comments with their American counterparts at the beginning of another round of talks on Friday.
Think your friends would be interested? Share this story!
You can share this story on social media: