Russophobia digest part 7: US military fires blame-Russia ray & RT is targeted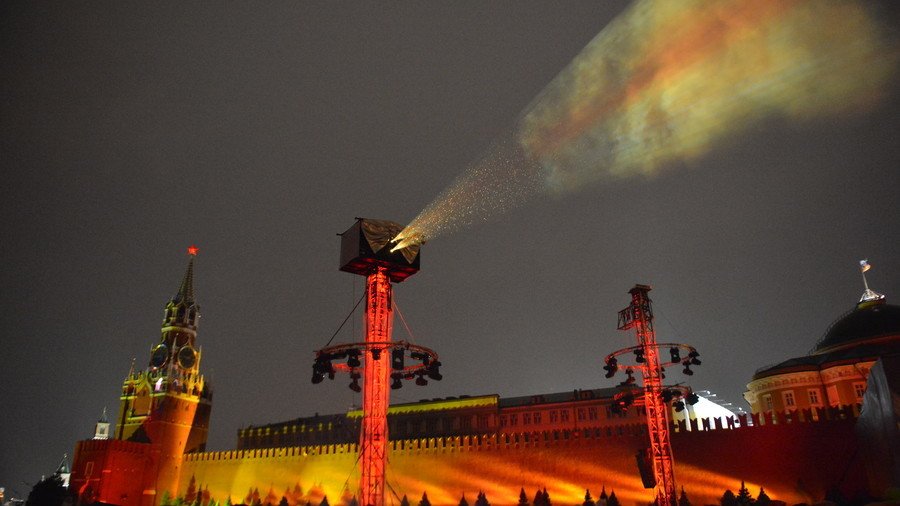 There's a military flavor to this week's Digest, because if there's one weapon that can always be deployed to full effect it's the trusty Russophobia Ray. Facts, geography and RT are all in the crosshairs this week.
Here's a look at the last seven days or so of Russophobia.
Misinformation or just misinformed?
A US Army colonel accused RT of 'ridiculous misinformation' because it reported a Russian government suggestion that Islamic State is operating inside a US-controlled zone in Syria.
Colonel Sean Ryan didn't enjoy hearing that Islamic State terrorists may have found shelter in the Rukban refugee camp, which falls in the region the US military is patrolling. Some may be amazed that he hadn't noticed himself.
No need to believe Russia's Foreign Ministry though, colonel, because the UN, NBC and the Jordanian Army are saying the same thing.
Always remember that in the mind of a Russophobe, even the truth is misinformation when Russians say it.
Up in arms
A policy of Russophobia has many uses for the instigator, not least in the murky world of the arms trade. This week has seen the US warn two nations not to consider buying Russian made air defense systems.
Turkey and India both received veiled threats of consequences and sanctions from Washington, the world's most prolific provider of weapons.
The US warning comes not because wars are horrific, nasty and immoral and in a perfect world no one should be buying weapons of any sort: no, it comes because while Russian weapons are clearly nasty things, US made weapons can be used from the moral high ground.
READ MORE: US official hints at sanctions over India's planned S-400 purchase from Russia
Turkey and India appear to be taking the approach that if the US doesn't want you to buy an air defense system, then it's probably something you should be purchasing ASAP.
You know Romania is not in Britain, right?
Speaking of deploying Russophobia as a military tactic, Britain's Royal Air Force boasted of "intercepting Russian military aircraft over the Black Sea for the second time in a week" adding that "The Typhoons were scrambled from a base in Romania."
READ MORE: BBC lauds RAF for keeping nasty Russian planes at bay… 2,000km away from the UK
Wait, what?! Is that the Black Sea which is 2,000km from Britain and with which Russia shares a border? That's not intercepting, that's harassment.
In the atmosphere of Russophobia, you can sell any old Orwellian press release to rile up the public back home, facts just do not matter.
NATO's think-tank isn't even trying any more
All of which leads us nicely on to the Atlantic Council think-tank, NATO's very own lobbying wing which is Russophobia institutionalized, and this week accused RT of having a "systematic" pro-Republican bias.
It carried out an exhaustive study of RT.com, reading 31 whole articles and concluding that 19 were "strongly negative" about the Democratic Party. Not exactly scientific, but this think-tank funds itself through Russophobia so no surprises there.
RT has studied the Atlantic Council's work in response and has noticed a hint of systematic bias as well. The first person to guess who the Atlantic Council is bias against gets a cookie.
Subscribe to RT newsletter to get stories the mainstream media won't tell you.
You can share this story on social media: