Venezuelan power station explosion illuminates night sky (VIDEOS)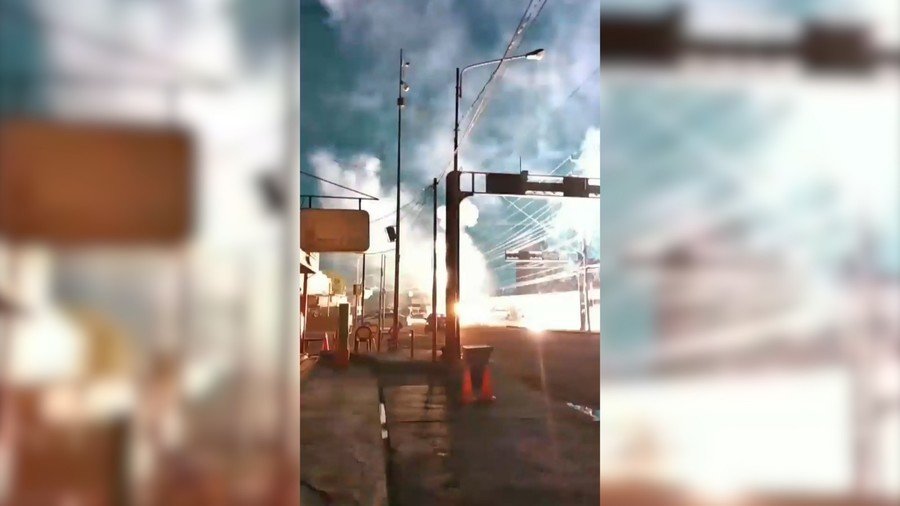 An explosion at an electrical substation in Maracaibo, Venezuela, has showered streets with sparks and caused further blasts, plunging much of the city into darkness.
The initial blast occurred at approximately 1:36 am local time on Friday at the Las Tarabas electrical substation, reports Caraota Digital. Eyewitness videos show the initial explosions illuminating the entire night sky as awe-struck onlookers cry out in dismay.
"The whole street is exploding! Look!" said one stunned local as sparks rained down from the electrical cables running the entire length of the street as multiple detonations rumbled in the distance. "Those first explosions were horrific."
Maracaibo, in northwestern Venezuela, is the country's second-largest city with a population of approximately 1.5 million inhabitants. According to media reports, the city has been hit with several similar explosions in the past six months. A local city councillor said the cause of Friday's explosion is still unknown.
Earlier this week another of Maracaibo's electrical substations exploded, reports Version Final. Similar explosions rocked the city and left thousands without power for an extended period of time in April and May of this year.
Think your friends would be interested? Share this story!
You can share this story on social media: