3 vehicles crash in freak drawbridge malfunction in Russia (PHOTOS, VIDEO)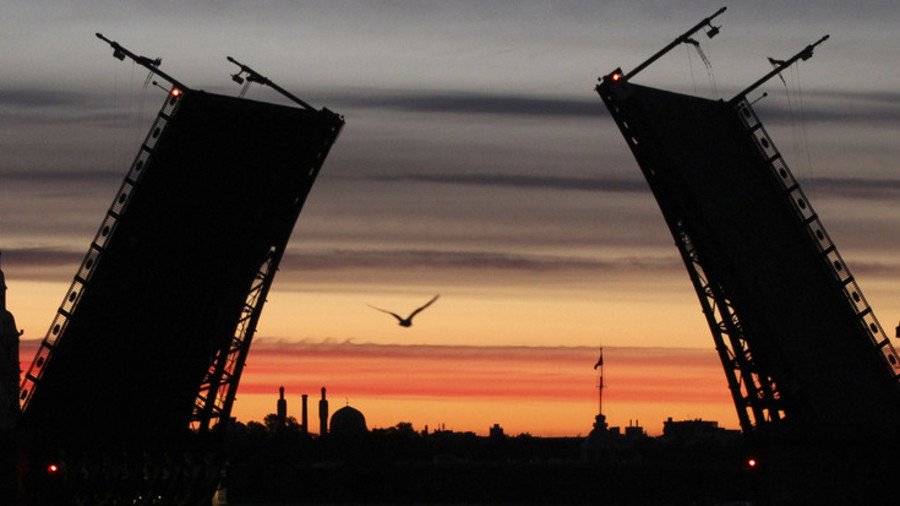 Two cars and a bus crashed as a drawbridge spontaneously began rising in St. Petersburg, Russia. Two people were hospitalized and one of the cars flew up as the bridge rose on its own.
The bizarre malfunction occurred at the Volodarsky Bridge on Saturday evening, as its deck suddenly rose to 30-40 centimeters (1-1.3 feet) high, witnesses told local media.
The first vehicle to suffer the consequences of the freak malfunction was a supermini, which smashed into the elevated deck at high speed. "The car even flew up a little from the impact," one witness told Megapolis news outlet. Traffic police later confirmed that the driver was hospitalized with severe injuries.
A passenger bus which came after the supermini tried to maneuver out of the way, but hit the fence, losing a wheel in the process. One passenger was also hospitalized.
An SUV was also involved in the crash, injuring the driver.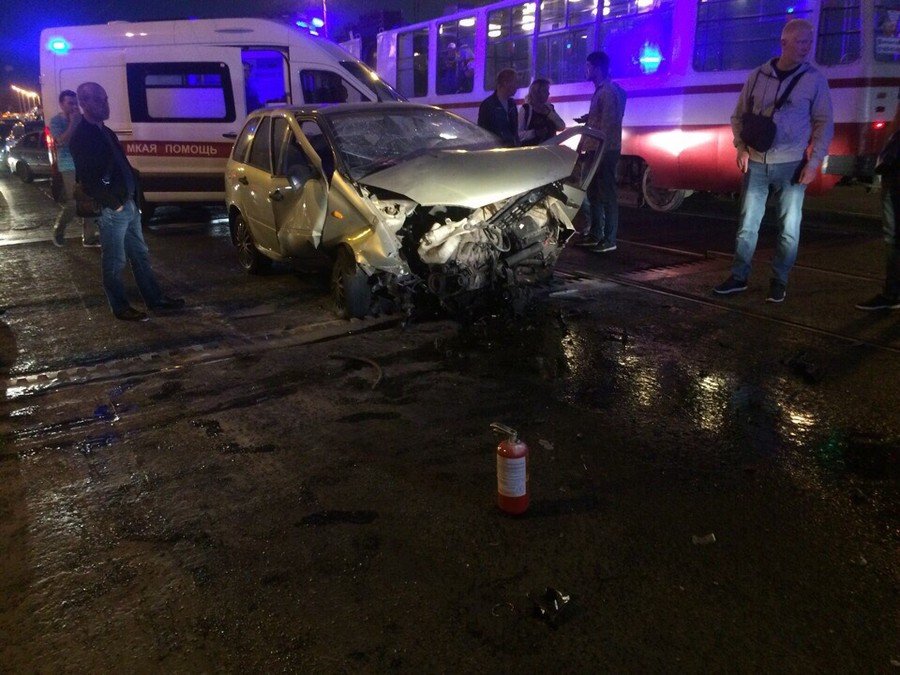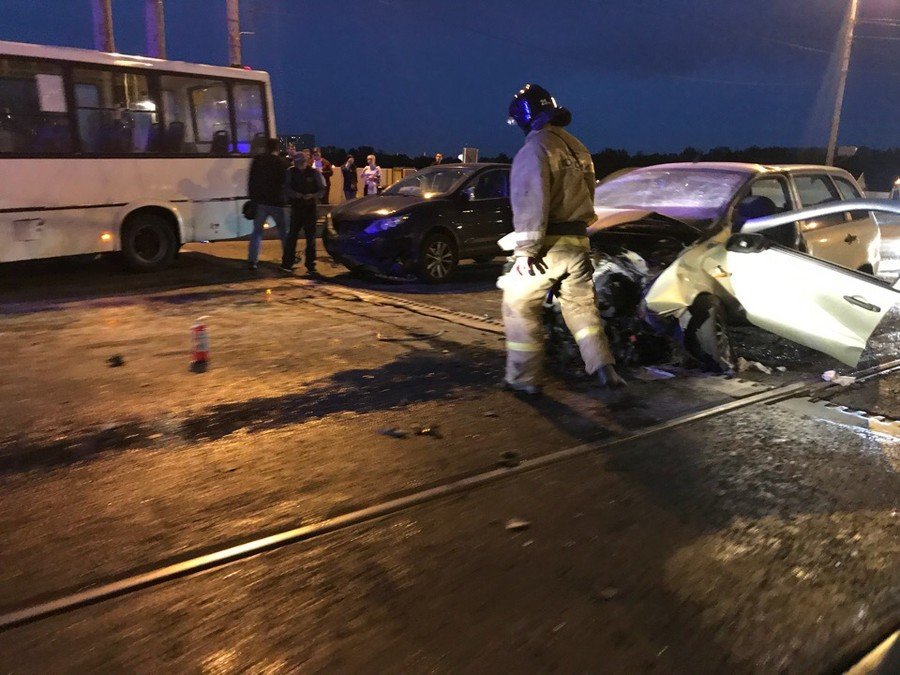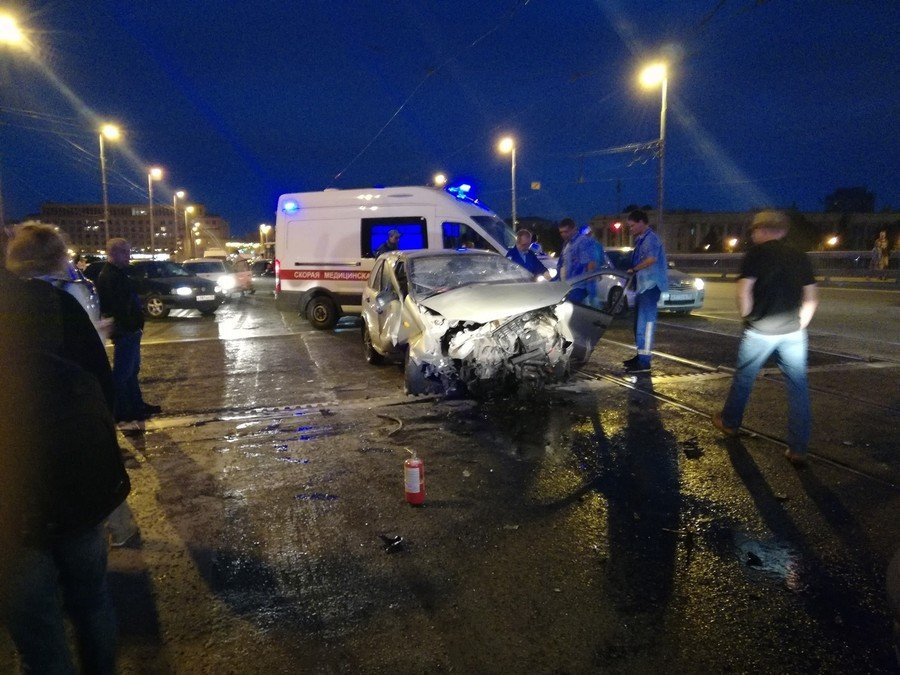 Authorities have launched a probe into the incident.
Like this story? Share it with a friend!
You can share this story on social media: