Bennu beckons: Asteroid-sampling spacecraft snaps first glimpse of target (IMAGE)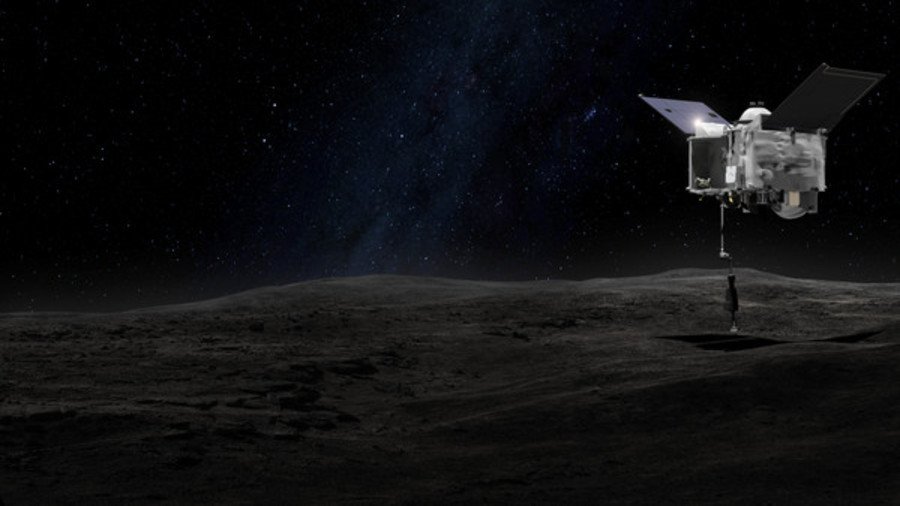 After almost two years of travel, NASA's OSIRIS-REx spacecraft has finally captured the first glimpse of its target, asteroid Bennu, marking the official start of its final approach phase.
The probe's PolyCam captured the first sighting of Bennu from 1.4 million miles (2.2 million kilometers) away, or almost six times the distance between Earth and the moon, on August 17. OSIRIS-REx will now continue surveying its target until its projected arrival on December 3.
The spacecraft was launched in September 2016 to track down the 1,650-foot-wide (500 meters) space rock, and traveled approximately 1.1 billion miles (1.8 billion kilometers) before NASA excitedly announced the probe's first view of the asteroid on Friday.
OSIRIS-REx is NASA's first mission to visit a near-Earth asteroid, survey its surface, and collect a sample before delivering it back home for analysis. Now that the probe is close enough to see Bennu, the mission team will spend the next few months observing the asteroid and gathering information before its arrival.
READ MORE: 'Shut the f**k up, I'm with NASA now': Scientist loses internship over Twitter blue streak
"After spending so long planning for this moment, I can't wait to see what Bennu reveals to us," said Dante Lauretta, OSIRIS-REx principal investigator at the University of Arizona, Tucson.
Once Bennu is within range, the spacecraft will spend a month performing flybys of the asteroid's north pole, equator and south pole to measure its mass and observe the surface.
The mission team will also use the flyby data to identify a sample collection site, before OSIRIS-REx touches down on Bennu's surface in July 2020. After gathering the samples, the spacecraft will turn back towards Earth, ejecting the Sample Return Capsule so it lands in the Utah desert in September 2023.
Think your friends would be interested? Share this story!
You can share this story on social media: