Inspired by Top Gun: Japan's first female fighter pilot breaks air force's glass ceiling
Japan has welcomed its first-ever female fighter pilot into the air force – and you need not guess which high-octane movie the pilot watched as inspiration.
Lieutenant Misa Matsushima had dreamed of becoming a fighter pilot since watching Tom Cruise don a flight suit in the film Top Gun. Unperturbed by the fact that Cruise's character, Maverick, was somewhat responsible for a crash that resulted in the death of Goose, his best friend and co-pilot, Matsushima felt the need, the need for speed keenly and, this week, completed her training to become Japan's first female fighter pilot.
READ MORE: Lockheed Martin to offer Japan stealth fighter jet 'superior to F-35'
"I have admired fighter jet pilots ever since I saw Top Gun when I was in primary school," she said, according to The Japan Times. "I want to continue to work hard to carry out my duties, not just for myself but also for women who want to follow this path in the future."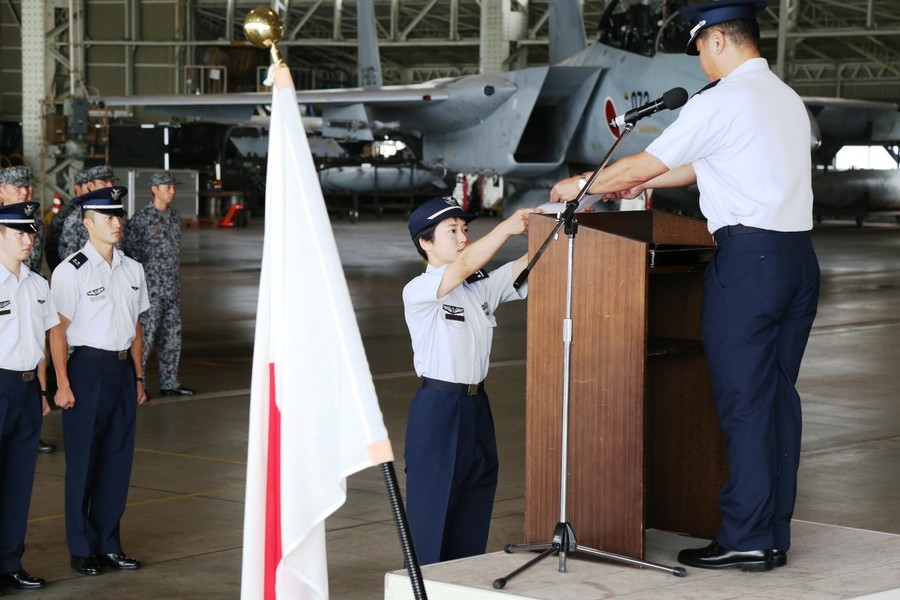 Japan lifted a ban on women becoming fighter pilots three years ago. The breakthrough will soon be followed by three other new female recruits currently undergoing training in the air force's academy.
READ MORE: US fighter jet crashes into sea in Japan
Matsushima has now been assigned to the air self-defence force's 5th air wing at Nyutabaru Air Base in the southern prefecture of Miyazaki. It is unclear whether Matsushima is any good at beach volleyball or whether she respects the rules about staying with her wingman – but expect her to request a flyby sometime soon.
Think your friends would be interested? Share this story!