Lockheed Martin to offer Japan stealth fighter jet 'superior to F-35'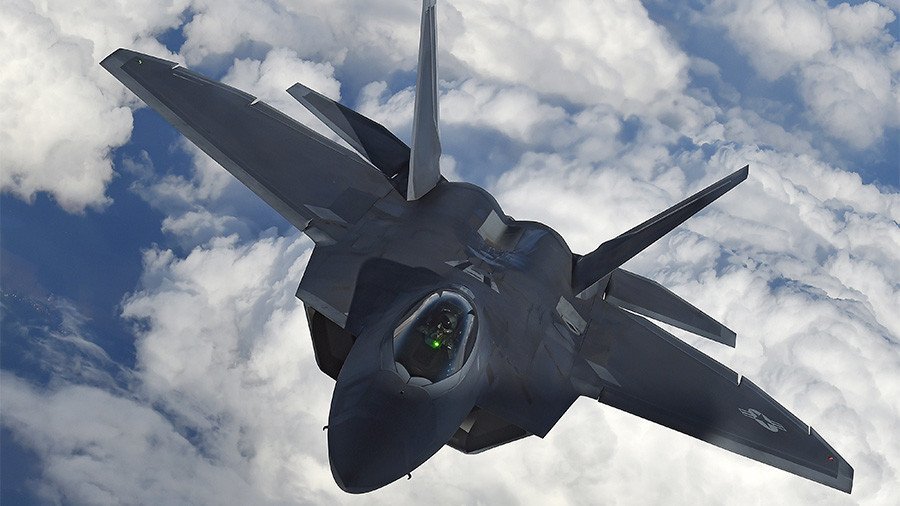 US defense contractor Lockheed Martin wants to develop a hybrid of its export-banned F-22 Raptor and advanced F-35 Lightning II aircraft for Japan, unnamed sources familiar with the matter told Reuters.
The US defense contractor has reportedly discussed the supplies with officials at Japan's Defense Ministry. The proposed aircraft would reportedly "combine the F-22 and F-35 and could be superior to both of them."
The formal proposal will be made in response to Tokyo's request for information (RFI) as soon as the corporation gets US government approval for selling the sensitive military technology abroad, the sources said.
Major Japanese defense contractor Mitsubishi Heavy Industries is currently developing domestically made experimental jet for testing advanced stealth fighter aircraft technologies under the government-backed ATD-X program. If the project succeeds, an F-3 fighter, which should carry sixth-generation technology, will see the light in 2027. So far, Mitsubishi has tested the prototype stealth jet, dubbed the X-2.
Japan launched its own stealth fighter program partially because Washington refused to sell the country a twin-engine F-22 nearly a decade ago. Despite huge investments of around $40 billion, Japanese authorities are still seeking international collaboration to share the costs and get access to the necessary technologies.
Any aircraft constructed with international partners must have Japanese-designed engines and radar and feature other components made locally, according to one source, as cited by the agency. The latest jet fighter that joined Japan's defense forces in 2000 was developed through close cooperation of Mitsubishi Heavy and Lockheed Martin.
"We are considering domestic development, joint development and the possibility of improving existing aircraft performance, but we have not yet come to any decision," a Defense Ministry spokesman said on Friday.
Last month, Tokyo issued another RFI for the F-3 to foreign defense companies. At the same time, a separate paper outlining its requirements in more detail was sent to the British and United States governments. Apart from Lockheed Martin, the Japanese authorities reportedly hope for responses soon from US company Boeing and Britain's BAE Systems.
"We look forward to exploring options for Japan's F-2 replacement fighter in cooperation with both the Japanese and US governments," a Lockheed Martin spokeswoman told Reuters. "Our leadership and experience in fifth generation aircraft can be leveraged to cost-effectively provide capabilities to meet Japan's future security needs."
For more stories on economy & finance visit RT's business section
You can share this story on social media: