German army targets children with 'glossy' ads amid chronic personnel shortage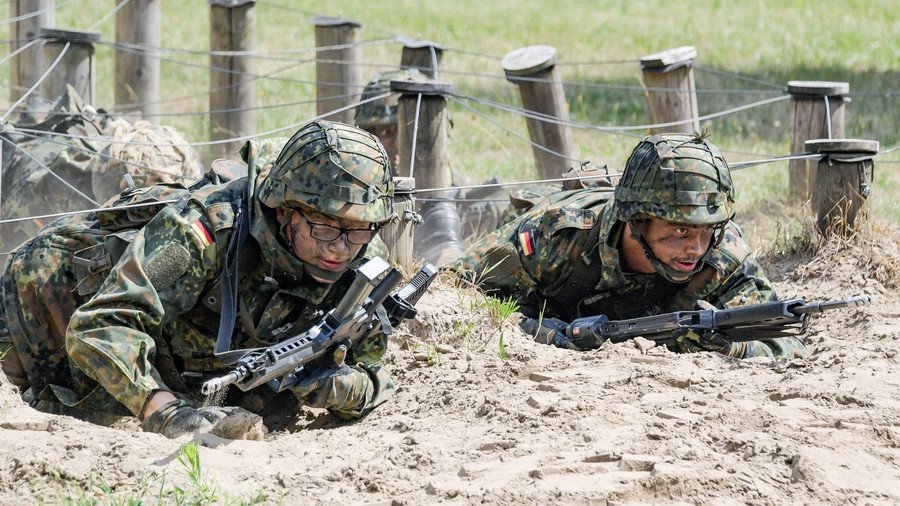 In a bid to boost its long-understaffed military, Germany has been targeting young people with "glossy" ads featuring the lives of soldiers. It comes as child military recruitment in the country is at a record high.
Germany's army has "big gaps" in its personnel, Parliamentary Armed Forces Commissioner Hans-Peter Bartels warned last February in a damning report on the condition of the military. He called for reforms to be implemented with "greater urgency."
As part of efforts to boost its personnel from the current 179,000 to 198,000 by 2024, Germany's army – or Bundeswehr – has been using YouTube ads to attract under-18s. This is despite already being called out by the United Nations back in 2014 over its "specific targeting of children" in advertising.
The ads feature on the army's YouTube channel, which boasts more than 300,000 viewers, and have garnered a total of 64 million views. They promise to give behind-the-scene footage of what it's like to be a young soldier in the army.
A six-week broadcast of a series showcasing the lives of eight soldiers serving in a UN peacekeeping mission in the West African country of Mali increased traffic to the army's jobs website by 60 percent in October, Reuters reports.
According to figures released at the beginning of this year via an official request by the Left Party, the number of children joining the military hit record highs in 2017 as it increased to 2,218, nearly triple the amount in 2011 – the year that conscription ended.
The promo videos have sparked widespread outcry among left-leaning German politicians.
"The entire advertising efforts of the Bundeswehr are more adventurous than a realistic description of the job," said Tobias Pflueger, defense policy spokesman for the pacifist Left Party.
Wolf-Christian Ramm, spokesman for the children's rights group Terre des Hommes International Federation, said the figures were "disquieting," as "17-year-olds don't belong in an army."
"The Bundeswehr does all it can to make itself attractive to young people," said Ramm, Deutsche Welle reports.
"They have videos on YouTube and ads that talk about all the fun of joining the military, and compare it to playing an adventure game. That's a part of the problem too. That hides the fact that military service is dangerous and can be deadly."
Germany resorting to child recruitment comes against a backdrop of media reports portraying its army, supposedly one of NATO's largest, as an ever-withering force. It has, in fact, been hit by ongoing media reports of it having aircrafts lacking vital parts or suffering technological failures, as well as faulty armed vehicles and tanks.
But the Germans, who are generally known for their professionalism and organization, seem to lack even the basics.
Indeed, it was reported that they don't even have protective vests, winter clothes or tents, newspaper Rheinische Post reported in February, citing a paper presented to the ministry.
Like this story? Share it with a friend!
You can share this story on social media: