'Wow effect': Microsoft's claims on alleged Russian hacking are a political stunt – Moscow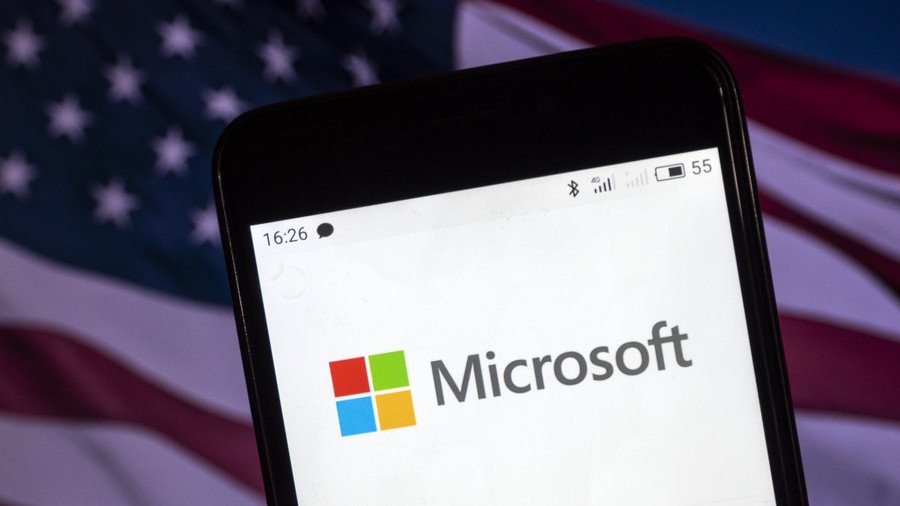 Microsoft's claims that Moscow-backed hackers are attacking US websites is simply a case of the tech giant joining the Washington-led 'witch hunt' on Russia, the foreign ministry said on Tuesday.
The company's claims that the hacking group Fancy Bears is linked to the Russian government and is creating a number of "spear-phishing" websites lacks any substance as the company has offered no evidence to support this allegation, the Russian ministry said in a statement. Instead, Microsoft's words were "clearly aimed at having a maximum political and public wow effect," it added.
So-called "spear-phishing" sites are designed to mimic the pages of the US political institutions and think tanks, in an attempt to gather information from those who visit them.
The ministry denied Russia's involvement in any hacking attacks on the US soil, including those which are allegedly aimed at disrupting any elections and the US congressional midterm vote in particular. "We do not know what Microsoft is even talking about," the statement reads.
The tech giant's move is apparently nothing but a "display of loyalty" to the US establishment, the ministry said, expressing regret that a major company, which has operated on the Russian market for years, eventually decided to "join the witch hunt," which has "gripped Washington."
The ministry went on to say that the reason US officials are unwilling to present any evidence of "Russian electronic interference" into American politics is simply because "this evidence does not and could not possibly exist."
At the same time, the foreign ministry once again said that Moscow is ready to establish a bilateral working group on cybersecurity with the US to resolve any emerging issues in a timely and professional manner. Such proposals have been repeatedly made by Russia earlier but the US has been reluctant to support this initiative so far.
On Monday, Microsoft said in its blog post that it managed to thwart a number of hacking attempts by "a group known variously as Strontium, Fancy Bear and APT28", which has been "widely associated" with Russia. It admitted, however, that it has "no evidence" that the domains were used in any successful attacks — and no evidence "to indicate the identity of the ultimate targets."
In response, the Russian president's spokesman, Dmitry Peskov, denounced the tech giant's claims as "groundless". He added that the Russian government does not know what kind of hackers Microsoft were referring to, and that there was "no basis" for the accusations.
A number of experts, whom RT reached out to, also questioned Microsoft's ability to effectively establish the identity of the alleged hackers. They described the company's statement as a "faith-based attribution."
You can share this story on social media: