India defies US threats, poised to sign deal for Russian S-400s in October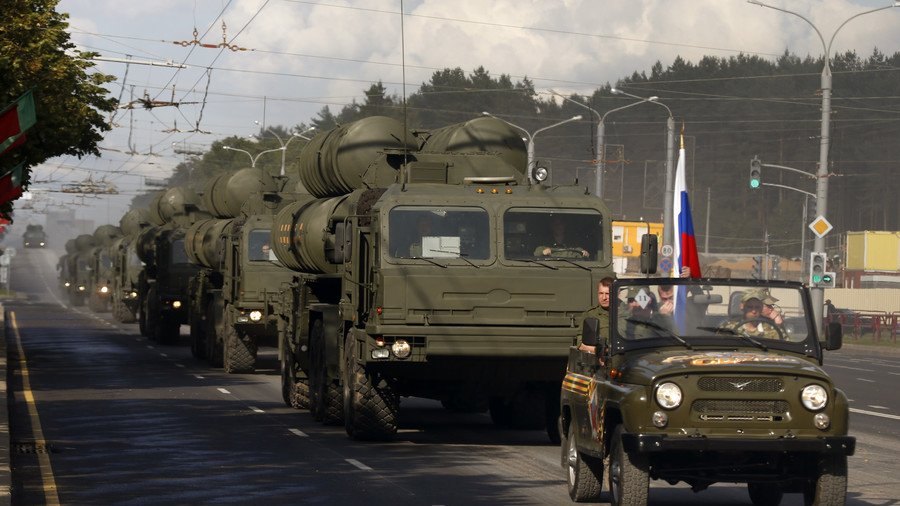 Russia hopes to finalize two major defense deals with India by year's end, with first deliveries of the S-400 air defense system potentially taking place in 2020, a Russian defense official has said.
India defied US demands to drop the S-400 deal in favor of US weaponry, selecting the defense system to protect its skies in June following an agreement on technical and economic specifications earlier this year. The S-400 is capable of destroying aerial targets at an extremely long range of up to 400km (almost 250 miles).
A separate deal will see the Indian Navy buy a further three Talwar-class/Project 11356 frigates as part of the service's modernization program.
"As for the S-400, we have already prepared everything to sign this contract. All the main technical and commercial aspects have been agreed upon, and I think that we are close to making this happen. We hope to sign both contracts with our Indian partners by the end of the year," Director of the Russian Federal Service for Military-Technical Cooperation (FSMTC) Dmitry Shugaev told RIA Novosti.
Viewing India as a "strategic partner," Shugaev confirmed that Moscow had adhered to New Delhi's request to lower the price tag for five S-400 Triumf systems, which previous reports had pegged at $6.5 billion.
"India is a strategic partner for us, so we took into account the wishes of our partners, and made certain concessions," Shugaev said, adding that India could receive first deliveries of the system as early as 2020 "if we sign the deal by the end of this year."
Greenlighting the purchase in June, the Indian government faced off warnings from the US to drop the deal with the Russians or face potential sanctions though Washington's CAATSA (Countering America's Adversaries Through Sanctions Act).
READ MORE: Russia completes testing extended-range interceptor missile for S-400 system – reports
Undeterred by the threats, India's Defense Minister Nirmala Sitharaman said at the time: "In all our engagements with the US, we have clearly explained how India and Russia's defence cooperation has been going on for a long time and that it is a time-tested relationship. We have mentioned that CAATSA cannot impact the India-Russia defence cooperation."
In May, US House Armed Services Committee chairman Mac Thornberry warned against governments choosing Russian tech over American, saying that the acquisition of S-400 technology would "limit" the degree with which the United States would "feel comfortable in bringing additional technology into whatever country we are talking about."
Another ally to fall out with the US over S-400 procurement has been Turkey, who are on course to receive the first parts of their system in 2019. US lawmakers and fellow NATO members have expressed fears that Ankara's possession of both the S-400 and the F-35, made by Lockheed Martin, might expose the state-of-the-art fifth-generation jet's advantages, or lack of thereof, to allies and "known foes."
Subscribe to RT newsletter to get stories the mainstream media won't tell you.
You can share this story on social media: