New Pakistan PM set to cut his servant staff from 524 to 2 as example of humble life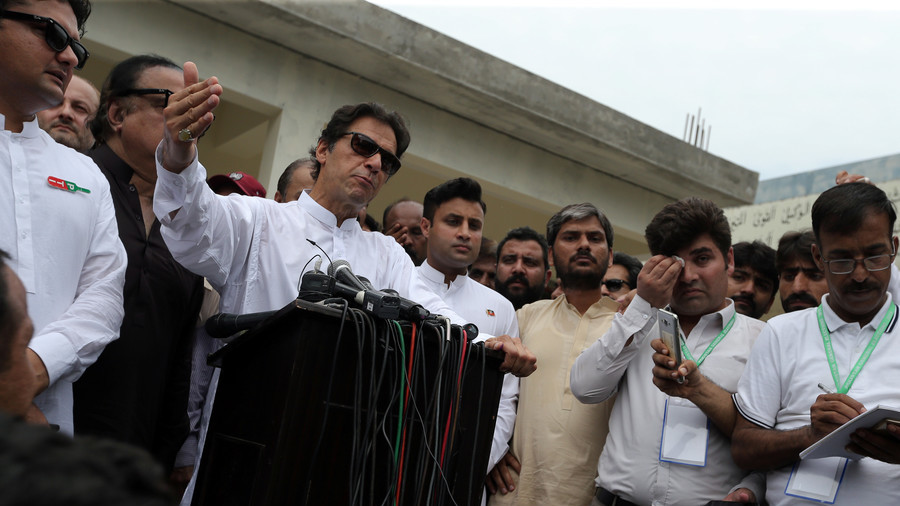 Pakistan's new leader has made himself the living example of how his country's ruling elite should strip itself of its "lavish lifestyle" as he promised to cut his own household servants from 524 to just 2.
Pakistani Prime Minister Imran Khan announced the drastic cut as he addressed his country on Sunday for the first time since being elected leader.
During his inaugural speech in Pakistan's capital, Islamabad, Khan said in order for the country to prosper, an Islamic welfare state must be introduced and debt must be cut via taxation of the rich. He also pledged to slash poverty and illiteracy rates.
"I want to speak about how the rich and powerful live in this country.
"The prime minister has 524 servants and 80 cars. The prime minister, which is me, also has 33 bulletproof cars. The prime ministers all have helicopters and airplanes to fly them. We have massive governor houses and every conceivable luxury," Khan said, Dawn reports.
How could it be, the cricket star-turned PM asked, that "on the one hand we don't have money to spend on our people, and on the other we have people living like our colonial masters used to live?
"I want to tell my people, I will live a simple life, I will save your money," he said.As the literacy rate in Pakistan hovers above 40 percent, Khan also pledged to increase education levels across the country.
He said he would give up the palatial house reserved to PMs for a three-bed property so the palace can be transformed into a university.
Saying Pakistan's debt level has hit the worst in its history in the past decade, the PM said: "We have formed a bad habit of living on loans and aid from other countries.
"No country can prosper like this. A country must stand on its own feet," Khan said, Reuters reports.
In a country where less than one percent pays income tax, Khan went on to outline plans to reduce debt via taxation rather than loan.
"It is your responsibility to pay taxes," said Khan. "Think of this as a jihad [holy war], that you need to pay tax for the betterment of your country."
If you like this story, share it with a friend!