'Hacky hack hack': Schoolboy superfan cracks Apple security, downloads customer info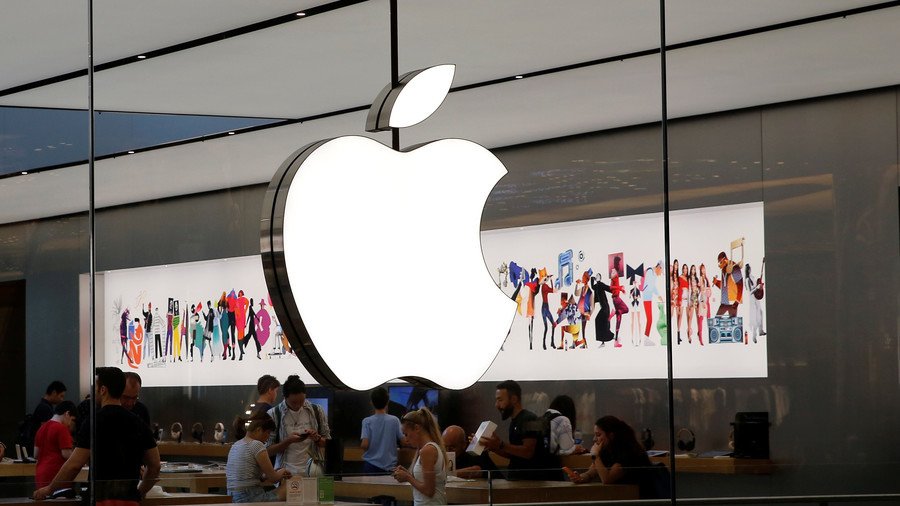 A private schoolboy in Australia has admitted hacking into the computer network of tech giant Apple, downloading internal files and customer account details – but only because he was such a huge fan of the company.
READ MORE: FBI warns of imminent hack attack on ATM machines worldwide
The 16-year old, who cannot be named for legal reasons, downloaded 90GB of secure files during multiple hacks of the firm's mainframe from his suburban home in Melbourne. The boy, who had set up sophisticated systems to bypass Apple security, was stopped when a raid on his home uncovered a number of incriminating files saved under a folder called "hacky hack hack."
"Two Apple laptops were seized and the serial numbers matched the serial numbers of the devices which accessed the internal systems," the crown prosecutor said, according to the Age newspaper. "A mobile phone and hard drive were also seized and the IP address... matched the intrusions into the organization. The purpose was to connect remotely to the company's internal systems."
Speaking during the trial at the Children's Court in Melbourne, the boy's lawyer claimed that fandom was the reason behind the hack. He also said that, because his client is so well known in international hacking circles, mentioning details of the case could expose him to risk.
Apple identified the breach and contacted the FBI who, in turn, referred the matter to Australian federal police. In a statement to the Guardian, Apple would not specify what information the boy had accessed or how they had identified the hack.
READ MORE: Vegas mystery: Slot machines suffer bizarre meltdown just yards from hacker conference
"We regard the data security of our users as one of our greatest responsibilities and want to assure our customers that at no point during this incident was their personal data compromised," the company said.
The crown prosecutor in the case acknowledged that Apple is "very sensitive about publicity."
Think your friends would be interested? Share this story!
You can share this story on social media: