'Surprise guest' Putin ruffles feathers with plan to attend Euroskeptic Austrian FM's wedding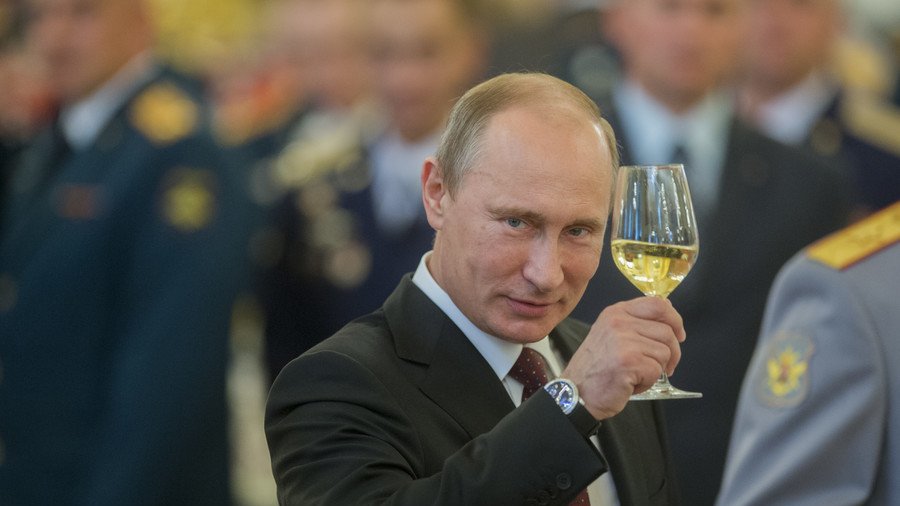 From security arrangements to choice of present to geopolitical implications, Western media is fascinated (and alarmed) by Vladimir Putin's decision to drop in on the wedding of Karin Kneissl – and some have demanded she resign.
Above all else, it appears that in almost two decades as an international political figure, this is the first time the Russian president has publicized his intention to go to a wedding party, much less one abroad. His long-time press secretary Dmitry Peskov insisted that Putin has visited foreign private events previously, but when pressed by reporters, struggled to recall a specific occasion.
READ MORE: Putin set to attend Austrian foreign minister's wedding
Other Russian officials are also downplaying the significance of Putin's Saturday morning detour en-route to talks with Angela Merkel later the same day. The president's aide Yuri Ushakov said that Putin would "drop in to offer his congratulations," while Peskov presented the whole affair as a matter of common courtesy: Kneissl invited the Russian leader during his official visit in June, and Putin simply accepted.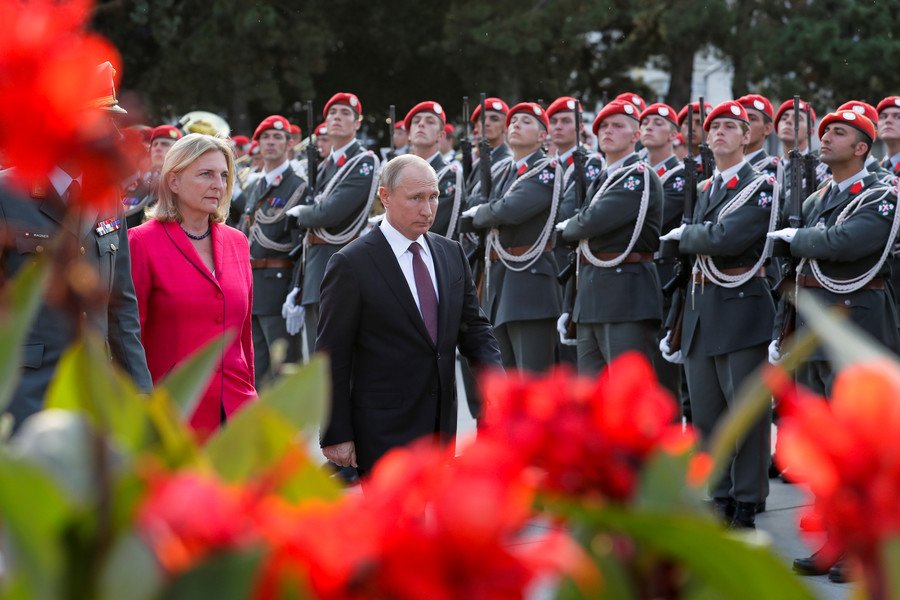 But for the German-language press, the announcement of the "surprise guest" has been a bombshell.
Political scientist Gerhard Mangott told Austria's national broadcaster ORF that the very invitation of a higher-ranked foreign official, which was only made public on Wednesday was a "bold" violation of accepted diplomatic protocol by Kneissl. Others have noted that there appears to be no personal connection between the Russian president and the respected technocrat, who has been in her post for less than a year.
Elite sniper security for the mystery vineyard
Details of what would have been a mostly private affair – Vladimir Putin is expected to be the only senior foreign dignitary in attendance – have become the subject of intense public scrutiny.
So far, the location has not been revealed, though it is expected that 53-year-old Kneissl and multi-millionaire entrepreneur Wolfgang Meilinger, 54, will tie the knot at a scenic vineyard in the Styrian highlands.
Putin is expected to arrive in Graz on his plane, travel to the location by helicopter, and there have also been reports of a planned carriage ride, though it is unclear if the Russian president will join the happy couple for that part of the ceremony. The local tourist board has complained of being inundated with calls demanding to know the exact route the wedding procession will take.
Styrian police have said that the security operation, one of the biggest in its recent history, is a "great challenge" and scores of cops have been called out for patrol duty, with roadblocks erected at various undisclosed locations. The elite Cobra unit will provide snipers, according to Kronen Zeitung, a Vienna daily. The Austrian Foreign Ministry has assured the media that while Putin will be afforded the usual security arrangements for a foreign visitor of his stature, the Russian delegation is paying for its own security arrangements, while a private company will ensure the safety of the wedding party guests.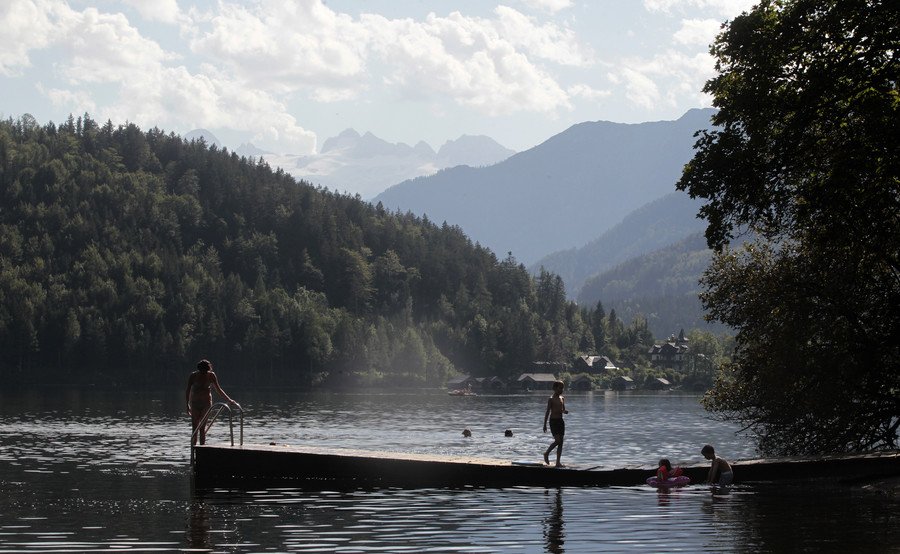 Finally, what is Putin going to gift the new couple?
"I can't tell you this at the moment. You will know when the time comes," Peskov teased.
'Austria is Putin's Trojan horse'
On the day following the announcement, light-hearted surprise had already been replaced by rancorous and shadowy theories about Putin's motivations for filling in his RSVP.
For Mangott, since the formation of the right-wing coalition following last October's election, Austria has become a "Trojan horse" with which the Kremlin can hope to rebuild tattered relations with the European Union.
Indeed, Putin chose Vienna as his first EU capital to visit following his re-election for a fourth term in March, while Austria has publicly offered to play the role of a go-between, and notably abstained from the diplomat expulsions connected to the Skripal case, undertaken by most of the European Union.
Meanwhile, Kneissl is unaffiliated with any political faction, but she is a principled Euroskeptic, and was handpicked by the Freedom Party, which enjoys official links with Putin's United Russia.
For some, the wedding is the final straw. The foreign policy chief of the Ukrainian parliament, Hanna Hopko, has said that this very step proves that Austria can no longer be "neutral mediator" between Moscow and Kiev.
Meanwhile, Austria's Green MEP Michel Reimon has declared that Kneissl must resign for the sheer act of inviting the Russian president. That's one man not on the guest list.
With a whole day to go before Vladimir Putin steps onto Austrian soil, expect more dire warnings of what the Russian leader may discuss over canapes and champagne – but the more important encounter will be the one that begins several hours later at a palace north of Berlin.
You can share this story on social media: