Building bridges: Austrian Chancellor on why he didn't join anti-Russian hysteria over Skripal case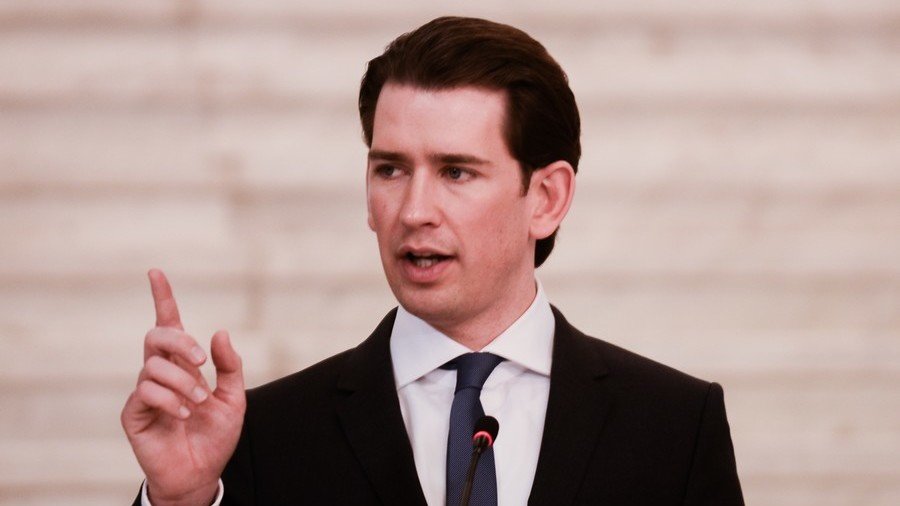 Austria seeks to maintain its neutrality and be a mediator for other nations, Chancellor Sebastian Kurz said, explaining the decision not to join the 'diplomat expulsion' brigade, triggered by the UK's accusations against Russia.
Vienna did not join the trend to expel Russian diplomats, as Austria wants to remain a "bridge building" platform where "hundreds of diplomats hold talks" on a daily basis, Kurz said. The chancellor also noted that Austria was among the one-third of EU countries which did not take hostile actions against Moscow over the Skripal case allegations.
"We have good relations with Russia now. We are a neutral country and home to the headquarters of many international organizations such as the UN and OSCE; hundreds of diplomats come here to have talks on neutral ground. That's why we can develop the role of a bridge between nations," Kurz told Plus 4 broadcaster on Wednesday, in an interview marking his first 100 days in office.
While Austria did recall its envoy to Moscow "for consultations" and supported the decision to recall the EU ambassador, it did not take any other actions at national level. "We could have made another decision, there are different arguments, but I think we made the right decision," Kurz said.
Austrian officials have repeatedly said they would not follow suit with the UK, signaling that it was prepared to be a mediator between Russia and the West. Vienna experienced pressure from the UK afterwards, but did not give in to it. Last week, Austrian Foreign Minister Karin Kneissl confirmed that the British Ambassador to the country had repeatedly expressed official "displeasure" over Vienna's position, seeking to "to force us to take certain measures."
Former double agent Sergei Skripal and his daughter Yulia were poisoned with a substance believed to be a military-grade nerve agent in the British town of Salisbury on March 4. Top UK officials promptly pinned the blame on Moscow, and the incident escalated to a full-blown international scandal.
Without providing any evidence, London rallied its allies to "punish" Russia and expel Russian diplomats. In total, over 100 Russian diplomatic workers have been expelled from the UK, US, EU and a number of other countries. Russia responded by expelling the same number of diplomats from the respective countries.
Russia has vehemently rejected all of the allegations, urging the UK to provide evidence to back up claims of Moscow's involvement in the poisoning of the Skripals, and to conduct a transparent investigation into the incident.
On Thursday, Russia's envoy to the UK, Aleksandr Yakovenko, reiterated this position, condemning the recent statement by UK Foreign Secretary Boris Johnson that Russia produced the Novichok family of nerve agents and even kept a small stash of the gases. In reality, Russia destroyed all of its chemical weapon stockpile last year, which was confirmed by the Organization for the Prohibition of Chemical Weapons (OPCW).
"First of all, that' not true. This statement is not backed up by any evidence," Yakovenko said, adding that the British stance on the Skripal case "was not backed by anything."
Yakovenko once again urged the UK to make the investigation into the attack as transparent as possible. His statement followed a vote of the OPCW's governing body which rejected a joint Russian-Chinese-Iranian proposal calling for comprehensive and open cooperation between the UK and Russia in the ongoing inquiry.
Like this story? Share it with a friend!
You can share this story on social media: