'Rebuild the trust': Germany needs Russia to solve conflicts & promote multilateral world – FM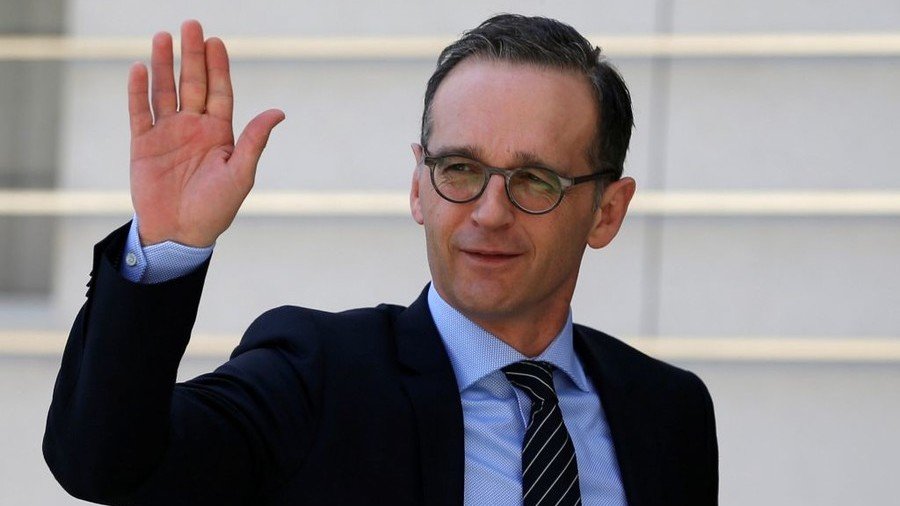 Germany needs to rebuild trust with Russia to tackle regional crises and promote multilateralism, a newly-appointed Foreign Minister said in a surprise addition to his statement praising the West's unity over the Skripal case.
Speaking to Bild's Sunday edition, Foreign Minister Heiko Maas said Berlin is ready to revive dialogues with Moscow, despite supporting the wave of diplomatic expulsions over the poisoning of former double agent Sergei Skripal, which Britain blames on Russia. He said much trust was lost between Russian and its Western counterparts, but the possibility to mend ties is still there.
"We need Russia as a partner to settle regional conflicts, for disarmament and as an important pillar of multilateralism," the top German diplomat said, adding, "we are therefore open for dialogue and are trying to rebuild trust bit by bit if Russia is ready."
The latest diplomatic crisis was sparked by the poisoning of Sergei Skripal and his daughter, Yulia, in Salisbury, UK, on March 4. London claims the two were poisoned by a Soviet-era nerve agent known as A-234 (also referred to as 'Novichok'). Moscow has repeatedly demanded that the UK share details of the investigation into the incident but has not received anything from the British side, which has also been highly secretive about the Skripals' condition and the treatment they received. Instead, the UK government promoted its version of the events, urging its Western allies to expel Russian diplomats as a sign of "solidarity" with London.
While Berlin partly supported the move and sent four Russian diplomats home, Germany has, at the same time, issued a permit for the offshore section of Russia's Nord Stream 2 project in the German Exclusive Economic Zone (EEZ) in the Baltic Sea.
On Tuesday, the Federal Maritime and Hydrographic Agency of Germany (BSH) green-lighted the approximately 30-kilometers-long route section "in accordance with the Federal Mining Act," the company in charge of the project, Nord Stream 2 AG, said on its website.
The pipeline is pending authorization from regulators in Russia, Finland, Sweden, and Denmark, and the permits are due to be obtained in the coming month, the operator said.
Think your friends would be interested? Share this story!
You can share this story on social media: