Drivers stunned as Russian military planes practice landing on busy road (VIDEO)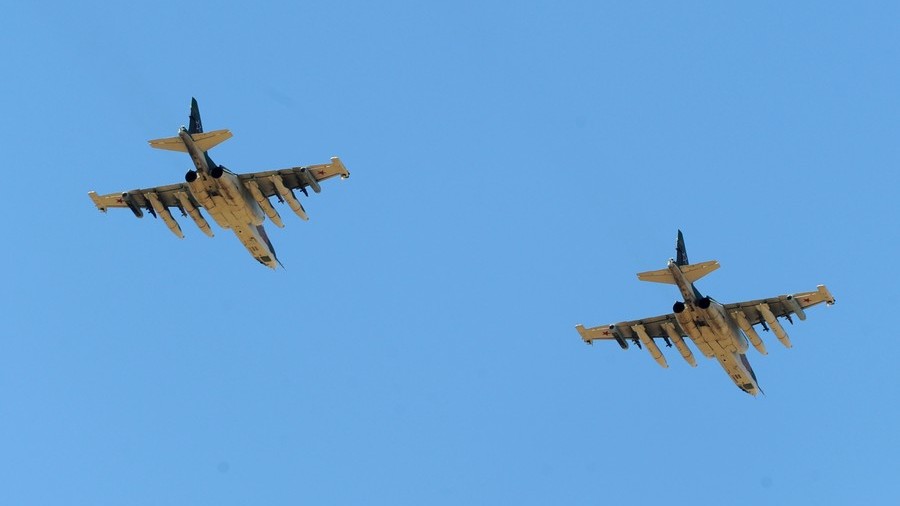 Videos showing warplanes landing on a road in Russia's Far East have surfaced on social media. Drivers had to wait for hours as the army blocked the road for a military drill – but at least they got to see a highly unusual show.
Footage, apparently shot by motorists in the Khabarovsk region, captured low-altitude passes and landings of warplanes and military transport aircraft. As the planes buzz right above the vehicles, they land smoothly on the road ahead.
The highly unusual stunts were part of the 'Vostok-2018' military drill, which involved Su-25 attack aircraft, Su-30 and Su-35 fighter jets, MiG-31 interceptors, and various cargo planes.
READ MORE: 'Best not mess with these guys': Russia wins intl army games, challenges NATO (VIDEOS)
The road in question has a so-called 'airfield section,' specifically designed for aircraft landings. Such sections are built for assisting air force deployments during war. In peacetime, they can be used as emergency landing strips for commercial flights.
If you like this story, share it with a friend!
You can share this story on social media: