World's only 'prickly' woolly mammoth hat goes on sale in Siberia for $10k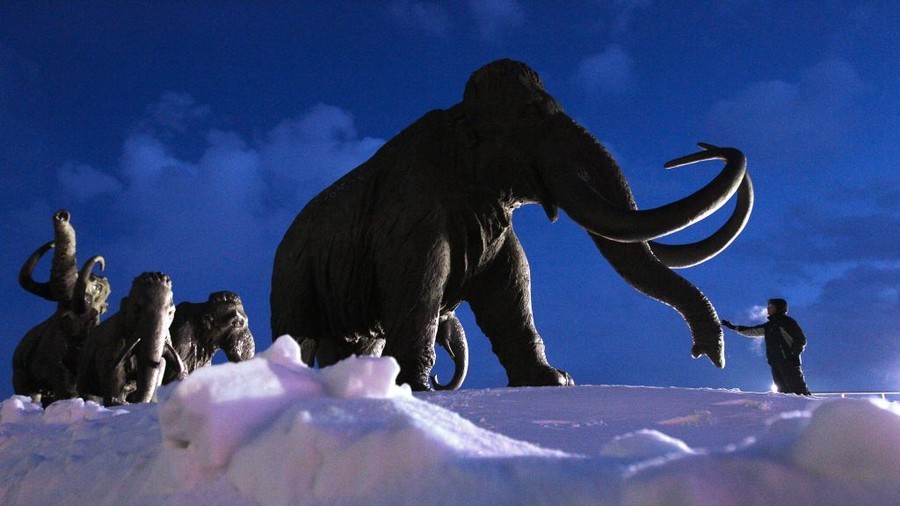 Heads up, fashionistas! A man in Russia's Yakutia region has made the world's only wooly mammoth hair hat, and is reportedly selling the item for the hefty price of $10,000.
Vladimir Ammosov, a 44-year-old builder from Yakutsk, the capital of Russia's coldest region, said he obtained the hair of the extinct animal from one of his relatives.
"He went to a woolly mammoth graveyard site at Kazachye village in Ust-Yanskiy in Yakutia. He picked up a full plastic bag of woolly mammoth hair and later sold it to me because he needed money," Vladimir told the Siberian Times.
READ MORE: The Thing: Melting Siberian permafrost reveals terrifying creatures (PHOTOS)
Mammoths roamed the territory of modern Siberia tens of thousands of years ago, with their carcasses, preserved in permafrost since the Ice Age, from time to time discovered by locals and scientists.
"I kept looking at the bag, wondering what to do with the hair, and then thought why not to try and make a hat?" Ammosov said.
Mandatory Courtesy: Yakutia 24.
He hired a professional hatter, who used the mammoth hair to craft a traditional Yakutian round hat, which is usually made out of horse hair.
Vladimir took his amazing piece of headwear to the director of Yakutia's Mammoth Museum, Semyon Grigoryev, who verified that the hair of the six-ton prehistoric beast was authentic.
"This was the prickliest hat I have ever worn," Grigoryev said, adding that mammoths used to have "really rough hair."
"Wearing the hat felt like I was having a head massage," he said. Now, anyone wanting to experience the same prehistoric massage will reportedly have to fork out $10,000, as Ammosov has put his unique mammoth hat up for sale.
Think your friends would be interested? Share this story!