Netanyahu says Palestinian flags at Tel Aviv rally prove nation-state law is crucial for Israel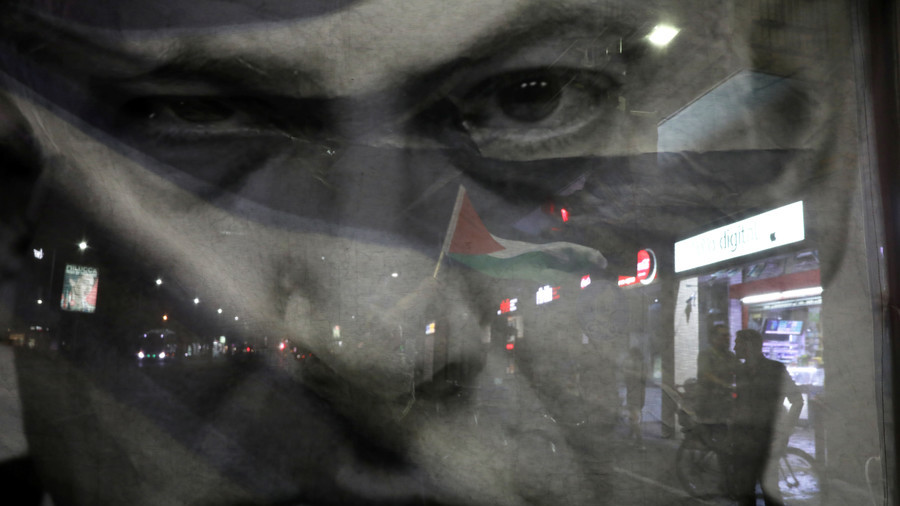 Benjamin Netanyahu defended the contentious Israeli nation-state law, claiming that the flying of Palestinian flags at protests only shows "the urgency" of the new law.
After thousands of Palestinian citizens of Israel led a mass protest on Saturday in Rabin Square in Tel Aviv against the controversial Nation-State Law, which opponents argue will turn non-Jews in the country into second-class citizens, Prime Minister Netanyahu noted the need to defend Israeli identity.
"Last night we received cogent testimony of the opposition to the existence of the State of Israel and the urgency of the Nation-State Law," Netanyahu told his ministers on Sunday, referring to the massive Palestinian rally. "Many of the demonstrators want to abrogate the Law of Return, cancel the national anthem, fold up our flag and cancel Israel as the national state of the Jewish people and turn it –as their spokespersons said– into an Israeli-Palestinian state, and others say: A state of all its citizens," the PM told his ministers on Sunday.
"It is for precisely this that we passed the Nation-State Law. We are proud of our state, our flag and our national anthem. Israel is a Jewish and democratic state," he added, according to the Jerusalem Post.
Passed last month, the new nation-state law officially affirms Israel's Jewish character. Critics of the bill, however, argue that it marginalizes the 1.8 million Palestinians with Israeli citizenship, and other minorities. The law also promotes Jewish-only settlements, downgrades the Arabic language's status and limits Arabs' right to self-determination. Yet despite the widespread discontent, Netanyahu noted that other Israeli laws are designed to protect minorities.
READ MORE: Israel passes Jewish-only 'national self-determination' law despite outcry
"The individual rights of its citizens are anchored very well in the basic laws and other laws. Now it is clearer than ever that the Nation-State Law is also necessary," he said. "It is necessary in order to ensure the future of the State of Israel as the national state of the Jewish people. We passed this law and we will uphold it."
Like this story? Share it with a friend!