Elon Musk may be in hot water if his claim of secured funding to privatize Tesla is false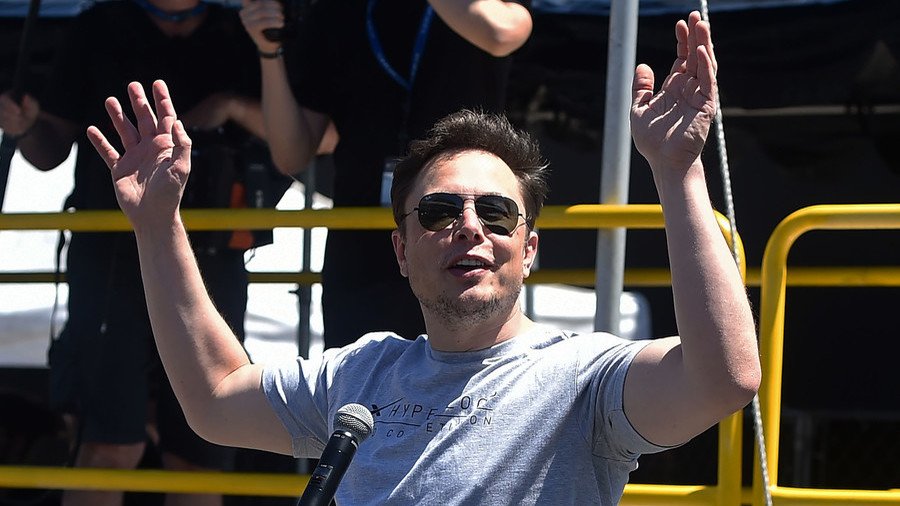 Tesla CEO Elon Musk could face investor lawsuits if his tweet boasting about taking the electric carmaker private transpires to be false. Tesla shares jumped almost 11 percent on the news.
"If funding is secured, then it's a factual statement," said John C. Coffee, director of the Center on Corporate Governance at Columbia Law School, as quoted by Yahoo Finance. "But if he can't prove that, he's in some danger of a big lawsuit because short sellers will be devastated by this."
Earlier, Elon Musk tweeted that Tesla may go private when shares in the electric carmaker hit $420. The tweet sent company stock surging almost 11 percent, from $342 to $379 per share on Tuesday, before slipping 0.5 percent in after-hours trading.
Am considering taking Tesla private at $420. Funding secured.

— Elon Musk (@elonmusk) August 7, 2018
If the eccentric head of Tesla intended to temporarily boost the company's stock in order to force losses on short sellers, the step could be considered stock manipulation, which is illegal.
Short selling is a market position motivated by the belief that a security's price will decline, enabling it to be bought back at a lower price to make a profit.
"That's too inviting to a plaintiff's lawyer not to sue," the expert told the media. "This would be an attractive lawsuit. The people who think he's manipulating the market would say they've suffered an injury, and you could pull all those losses together in a class action."
Ahead of the Musk's astonishing tweet, the Financial Times reported that a Saudi sovereign wealth fund bought nearly $2 billion worth of Tesla shares, making up 4.5 percent of the company's stock. Cash invested by Riyadh could reportedly be part of a buyout offer.
So far, Tesla investors have been concerned about the huge capital that the company has been burning through. Another problem the automaker faces is whether it would need to raise extra cash to back its lofty agenda that includes building more factories across the world, introducing a semi-truck and a crossover SUV, and some other projects.
Despite posting billions in losses, Tesla's market capitalization has soared to nearly $65 billion, making it the most valuable automaker in the United States, ahead of GM and Ford.
For more stories on economy & finance visit RT's business section
You can share this story on social media: