'Ask your grandads': Russian defense minister warns Germany against 'strength & unity' strategy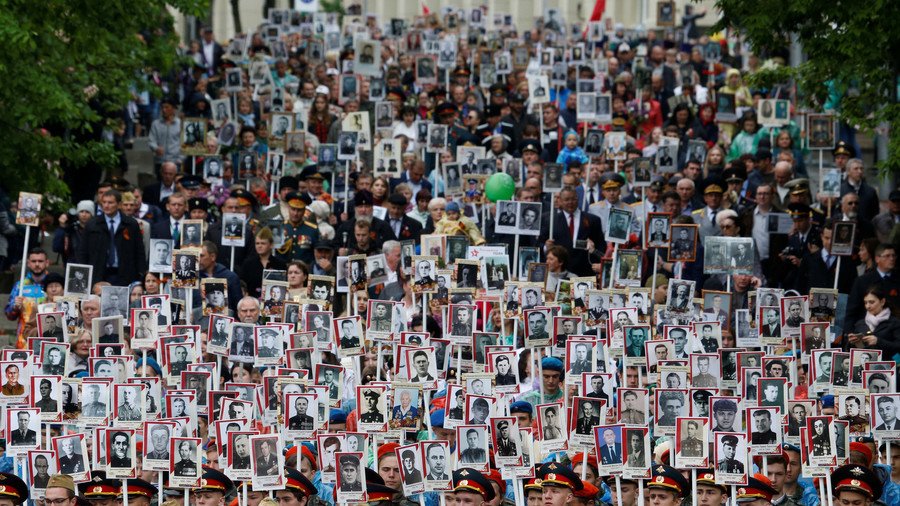 The Russian defense minister has reminded his German counterpart that approaching Moscow from a "position of unity and strength" is not the wisest idea, citing the bitter history of WWII that should've made Berlin more prudent.
"We are open for dialogue. We are ready for a normal cooperation, but not at all from a position of strength," Sergey Shoigu told Rossiya 24 TV station. "I certainly hope that the time when we could be talked to, as someone once said, as a second- or third-class country has now irretrievably passed."
Referring to the original question from the host, Yevgeniy Popov, who noted the recent call by the German Defense Minister, Ursula von der Leyen, to engage in dialogue with Moscow only from a "position of unity and strength," Shoigu reminded his counterpart that, while Russia seeks peace, it will not tolerate being coerced.
"After everything Germany has done to our country, I think, they should not talk on the issue for another two hundred years," Shoigu said. "Ask your grandparents about their experience of talking to Russia from the position of strength. They will probably be able to tell you."
Shoigu explained that NATO, including Germany, cannot come to grips with the reality of seeing Russia return to the world stage as an independent actor with a strong and powerful military force.
"We are not going to threaten anyone. We're not going to start a war with anyone," Shoigu said, noting, however, that Russian President Vladimir Putin is taking unprecedented measures to make sure the military is fully ready for any untoward surprises. "We're doing a massive job to restore our army. Yes, the time has passed when we had no funds or time for the army."
READ MORE: Uncertainty, tension in world affairs push Moscow & Beijing together – Russian defense minister
"We now have a totally different army. And if that frightens someone, do come visit to see how we live," he added, in an interview recorded after the wrap-up of the Army Games in Russia, extending an invitation to the NATO militaries so far missing out on the biggest annual international military competition.
Like this story? Share it with a friend!
You can share this story on social media: