'Americans lack honesty': No meetings planned with US at UNGA, Iranian FM Zarif says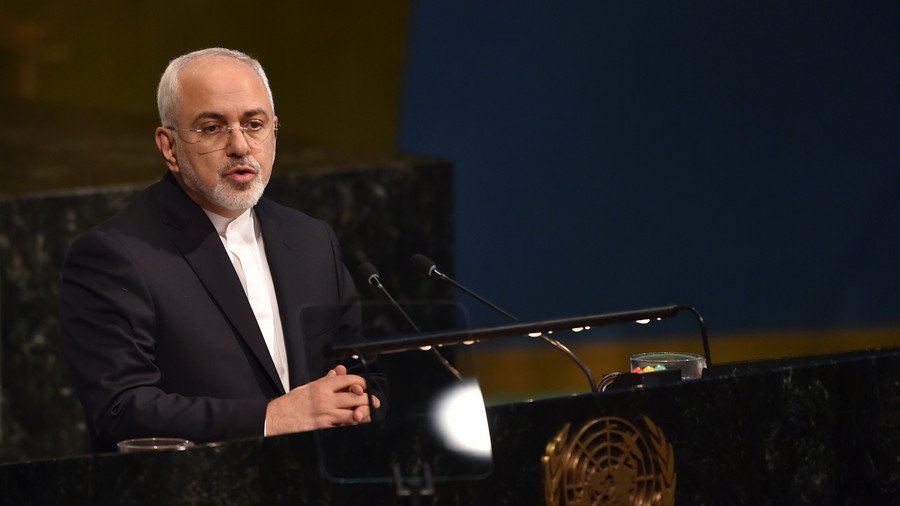 Iran's foreign minister said he will not meet US officials at the UN General Assembly because they "lack honesty." The two nations are in a diplomatic row following the US' withdrawal from the Iran nuclear deal and new sanctions.
"No, no such meeting is planned," Iranian Foreign Minister Mohammad Javad Zarif told Tasnim News Agency on Saturday, when asked whether talks are planned with his US counterpart, Mike Pompeo or other US officials on the sidelines of the UN General Assembly in New York in September.
"About the recent offer by Trump, our official position has been announced both by the president [Rouhani] and myself. The Americans lack honesty," Zarif was quoted as saying by Tasnim.
READ MORE: Rouhani blasts Trump's 'psychological warfare' as Iran braces for US sanctions
US President Donald Trump had earlier expressed his willingness to meet with Iranian leaders without preconditions. The idea was quickly dismissed by Tehran, citing "bad experiences" in negotiating with the US in the past and saying that Trump should first "make up" for his withdrawal from the Joint Comprehensive Plan of Action (JCPOA) regarding Iran's nuclear program in May.
The US imposed economic sanctions on Iran last week, with President Trump promising more to come in November. "Anyone doing business with Iran will NOT be doing business with the United States. I am asking for WORLD PEACE, nothing less!" he tweeted.
The Iran sanctions have officially been cast. These are the most biting sanctions ever imposed, and in November they ratchet up to yet another level. Anyone doing business with Iran will NOT be doing business with the United States. I am asking for WORLD PEACE, nothing less!

— Donald J. Trump (@realDonaldTrump) August 7, 2018
Zarif pushed back by tweeting that international relations are "not a beauty pageant with tired clichés about world peace," and called Trump "a warmonger."
Reminder: International relations is not a beauty pageant, with tired clichés about a desire for WORLD PEACE. And it is not the first time that a warmonger claims he is waging war for "world peace".

— Javad Zarif (@JZarif) August 7, 2018
US officials previously stated that the sanctions are, among other things, targeted to eliminate Iran's revenue from oil exports – something Iran has said is impossible to achieve. Officials in Tehran have repeatedly warned that the nation will enact retaliatory measures against any foreign restrictions.
Think your friends would be interested? Share this story!
You can share this story on social media: