Rouhani blasts Trump's 'psychological warfare' as Iran braces for US sanctions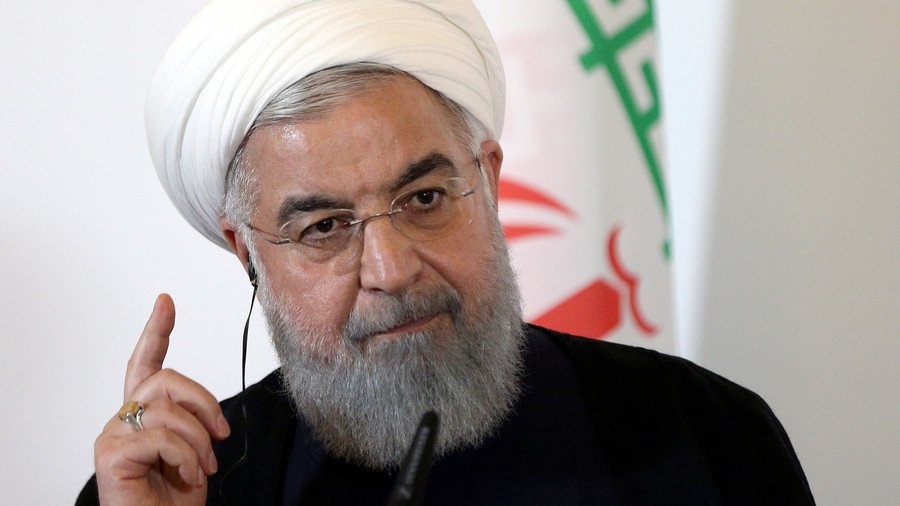 Iran's president Hassan Rouhani has slammed US President Donald Trump's offer for direct talks as a disingenuous PR stunt for domestic consumption while the "untrustworthy" Washington only increases its sanctions against Tehran.
In his first public statement since Trump signed an executive order reinstating sanctions against Tehran, Rouhani said that he will not negotiate with Washington while being sanctioned at same time, describing such tactics as "psychological warfare [against] the Iranian nation," adding that "Trump's call for direct talks is only for domestic consumption in America ... and to create chaos in Iran."
The Iranian president said that while his government favored dialogue, such talks required "honesty."
"The US reimposes sanctions on Iran and pulls out of the nuclear deal, and then wants to hold talks with us," Rouhani said in a Monday speech broadcast live on state television.
He went on to compare Trump's alleged offer to stabbing someone with a knife, while claiming to only seek peaceful dialogue. "They're imposing sanctions upon Iranian children, patients, and the people," Rouhani said. He called on the White House to sign back on to the 2015 Iran nuclear deal if was indeed serious about negotiating with Tehran.
The first round of renewed US sanctions will take effect on Tuesday after midnight US Eastern time, with harsher measures expected to be implemented in early November. Washington is reinstating measures that were lifted under the nuclear deal, after unilaterally withdrawing from the historic Joint Comprehensive Plan of Action (JCPOA) with Tehran in May.
The 2015 agreement, which placed tight controls on Tehran's nuclear program in exchange for the lifting of international sanctions, was signed by Iran, the United States, Russia, China and the European Union.
Washington's unilateral withdrawal from the deal been widely condemned by the EU and other signatories, raising questions among European nations about whether the United States could still be considered a reliable transatlantic partner. The European Commission has stated that despite US sanctions, European companies will continue doing business in Iran under Brussels' protection.
Subscribe to RT newsletter to get stories the mainstream media won't tell you.
You can share this story on social media: