Miss Bumbums bare all: Contestants pose with x-rays to end surgery deaths & prove ass-ets are real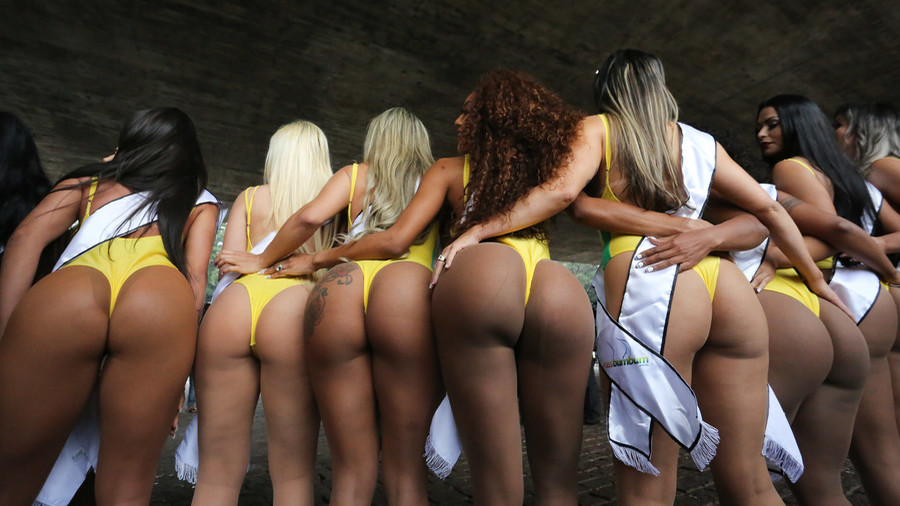 Brazil's Miss Bumbum contest is refusing to turn the other cheek after a spate of deaths caused by butt augmentation surgery. Some 27 contestants have posed with x-rays of their prominent posteriors to prove they're au naturel.
The Miss Bumbum contest is an annual pageant show held in Brazil which aims to find the best buttocks in the country. One of the cardinal rules is that contestants must not have undergone surgery to enhance or enlarge their bottoms.
Uniting to warn the world about quick-fix cosmetic surgeries, the 27 contestants – who admitted to a string of other cosmetic procedures such as boob jobs, liposuction, and nose jobs – have banded together to stand against the potentially life-threatening booty-boosting surgeries.
Brazil was left stunned in July after celebrity plastic surgeon Dr Bumbum – also known by the slightly more conventional name Denis Furtado – went on the run after a woman died hours after surgery. She had received injections to bolster her backside. It is thought that the celebrity surgeon, who has more than 650,000 followers on Instagram, accidentally injected fillers in an artery.
Despite his initial disappearing act, Furtado was caught four days later. He now awaits trial, facing a manslaughter charge. The dangers of Brazil's booty obsession hit the headlines after Miss Bumbum 2012 runner-up Andressa Urach nearly died when butt fillers she received rotted away her body tissue.
More recently, 24-year-old Brazilian Mayara Silva dos Santos died in Rio after complications from cosmetic surgery on her behind, thighs and stomach. In July, 41-year-old Adriana Ferreira Pinto died six days after undergoing a butt booster. In March, UK mum Jade Stafford nearly lost her life in Turkey after undertaking the same type of surgery.
For those with the all-real rears in the Miss Bumbum contest, the winner will be revealed at the pageant final in November.
Think your friends would be interested? Share this story!