McMartyr? Man threatens to set himself on fire, as McDonald's prepares to close for halal diner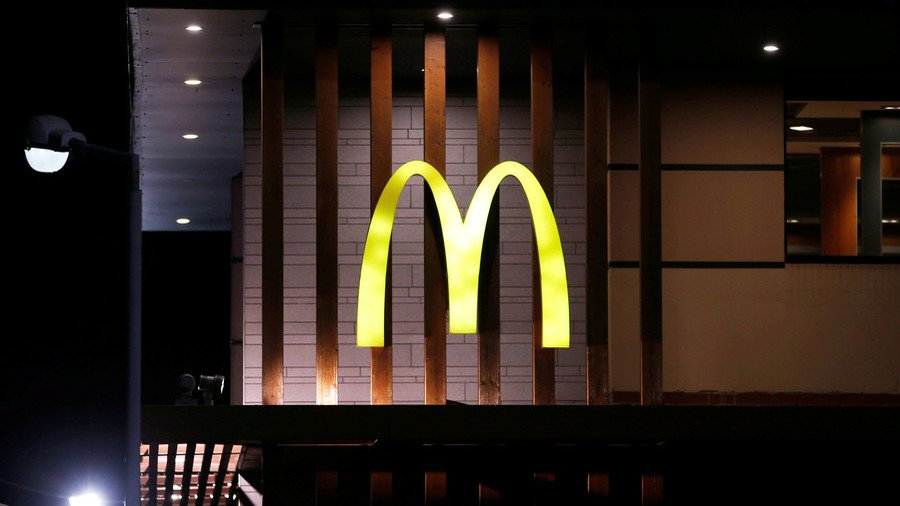 A man bidding to stop a McDonald's outlet from closing has threatened to burn himself alive and locked himself inside. He entered the restaurant – set to become a halal eatery – on Tuesday, telling staff he was doused in gasoline.
Kamel Guemari, a representative from one of France's major labor unions, Force Ouvriere, stormed the McDonald's at St. Barthelemy, a northern district of Marseille, to protest against its upcoming closure. The building was promptly evacuated.
The McDonald's outlet, which is to be turned into a halal Asian restaurant, could mean job losses for the 77 employees that currently work at the St. Barthelemy eatery and spell bad news for the community, which already suffers from high levels of poverty and unemployment.
The overall unemployment rate of Marseille's Provence-Alpes-Cote d'Azur sits at 10.8 percent – two points higher than the national average. As of June 2018, youth unemployment in France sat at 20.40 percent.
From the inside of the evacuated building, Guemari took to Facebook Live to tell his 4,744 viewers exactly why he was holed up in the fast-food restaurant, explaining that his actions were to preserve jobs in the northern neighborhoods.
"I chose to die standing rather than live this misfortune, to see these employees without a job," he warned.
Guemari acted as the spokesperson for employees of the St. Barthelemy store since the beginning of their fight to keep their jobs. In the video, he tells viewers that the "McDonald's contributed to my life... I do not want to believe that this restaurant will no longer give a chance to people in the neighborhood." While the video plays, his colleagues outside the shop can be heard wailing as they feared what Guemari would do next.
As the footage continues, the union delegate explains that his protest action was premeditated. "Listen to me," he said. "There are two people I would like to see: [Socialist deputy from Bouches-du-Rhone] Samia Ghali or [left-wing La France Insoumise party leader] Jean-Luc Melenchon."
In an effort to talk him down, Bouches-du-Rhone Senator Ghali pleaded with him over phone, telling him that "the fight was not over and that he should not end his life." According to Marseille newspaper La Provence, police confirmed that "Ghali actively participated to resolve the situation."
Conflit social Mc Donald #Marseille, l'homme retranché et menaçant de s'immoler est sorti après négociations. Il est sain et sauf. Le périmètre mis en place par les policiers pourra être levé rapidement.

— Police nationale 13 (@PoliceNat13) August 7, 2018
After an hour and a half of negotiations, the siege ended with Guemari choosing to surrender his position in the McDonald's. "I did it for the 77 employees," he said before being assessed by emergency crews at the scene.
The local police force tweeted: "The man entrenched and threatening to immolate himself came out after negotiations. He's healthy and safe. The perimeter set up by the police can be lifted quickly."
Guemari was not arrested by police and there were no reports of any injuries.
If you like this story, share it with a friend!
You can share this story on social media: