Rare fire tornado caught on film during UK industrial blaze (VIDEO)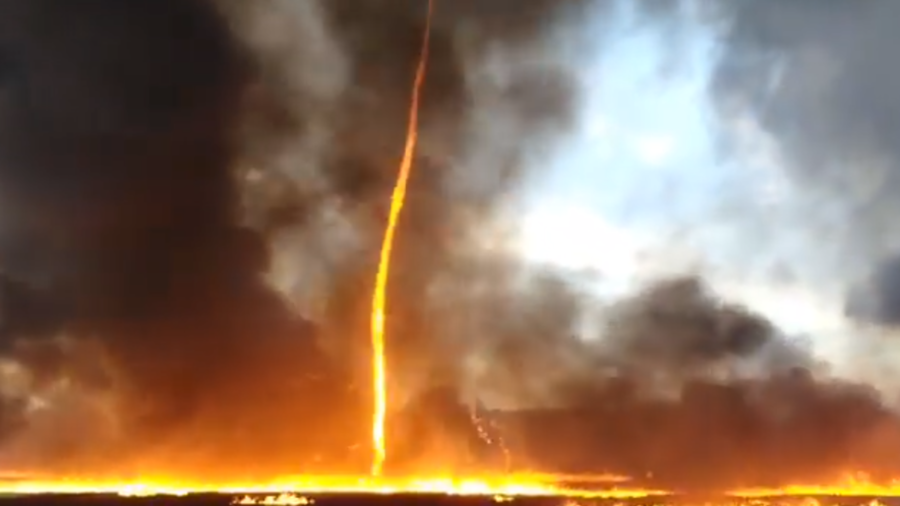 Firefighters in the UK captured extraordinary footage of an extremely rare fire tornado while fighting a massive industrial blaze near the town of Swadlincote in Derbyshire.
READ MORE: 500 firefighters battled to control massive blaze in Germany that injured at least 40
The 50-feet (15.2m) high whirling phenomenon was filmed by emergency services personnel while they attended a fire at a plastic-pallet factory in Albert Village in the early hours of Wednesday morning. Much like a tornado, the 'firenado,' or fire whirl, is formed when cool air comes into contact with hot air from above, causing the swirl.
READ MORE: Greece wildfires called Europe's 'deadliest' in a century as rising death toll hits 91
No injuries were reported following the incident despite the video showing widespread damage and plumes of black smoke billowing into the air. The Fire and Rescue Service posted the footage to its Facebook page after the fire was extinguished.
Like this story? Share it with a friend!
You can share this story on social media: