Lamborghini-driving Dubai tourist racks up $47k in speeding fines in just 3 hours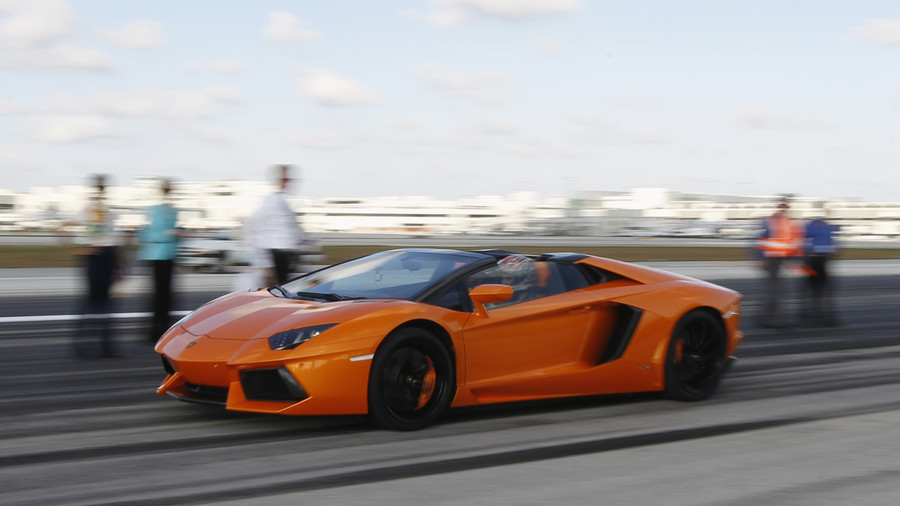 A tourist was so determined to get value for money from a Lamborghini he rented in Dubai that he racked up over $47,000 in speeding fines in just three hours. The UK man is now in a standoff with the garage over who pays the bill.
The 25-year-old driver broke the speed limit 33 times during a three-hour spell the day after he collected a Lamborghini Huracan from the Saeed Ali Rent a Car Dealership, UAE news outlet the National reports.
READ MORE: Georgia cops caught on bodycam 'flipping coin to decide arrest'
Police records show that he hit speeds of up to 230kph as he flew along Sheikh Zayed Road, the longest thoroughfare in the emirate. Some of the penalties were accrued within minutes of each other, and two of them were less than 60 seconds apart.
The reckless ride led to him totting up Dh70,000 ($19,060) in speeding fines and a further Dh100,000 ($27,230) fine to cover the cost of the car being impounded by the police.
Tourists are free to leave the UAE even after accumulating extraordinary traffic fines because the penalties are issued to the person that owns the vehicle, rather than the person who is driving at the time.
The Briton gave his passport as a guarantee when he rented the sports car and the rental company is now holding on to it as the dispute escalates.
"We can't pay this amount should the car be taken into the pound," one of the owners of the dealership, Faris Iqbal, said.
"[The car is] still with the tourist, parked at his hotel. I won't be trying to take it back, because once I do, I know I have to surrender it to police. Then who pays the money for the impound? We shouldn't do so for sure. It's his fault and he should pay that amount."
The company also tried to have him hit with a travel ban but the request was rejected. A spokesperson for Dubai Police told Emarat Al Youm that it is not possible to intervene in the case because the radar system detects vehicles in violation of traffic laws, and not the people behind the wheel.
Like this story? Share it with a friend!