Hundreds of gypsies flee Russian region fearing retaliation after one raped & murdered 9yo girl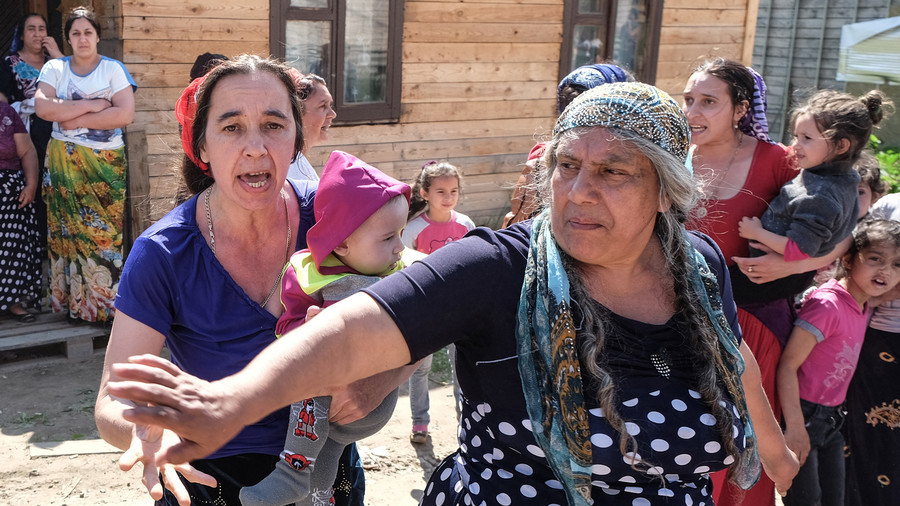 Around 200 gypsies have fled a village in Russia's Belgorod Region fearing retaliation from the locals after the rape and murder of a schoolgirl by one of the group's members.
The body of the 9-year-old, showing signs of violent death, was discovered in Urazovo village on July 31. Shortly after that a man from the local gypsy community was detained on suspicion of committing the crime and charged with murder and rape. He confessed to the crime.
The investigators believe the perpetrator spotted the girl at a village store a day before that. The 30-year-old then followed the child and attacked her in a quiet place, raping and strangling his victim.
The villagers were outraged after they learned of the tragedy and called on the police to hand the rapist over to them. When their demand was rejected, the people vowed to burn down the gypsy homes.
Police presence was increased in the area, but the threat was still fulfilled after dark on August 2. Two gypsy houses in Urazovo and another one in the nearby village of Sobolevka were set on fire. Another household had its front gates knocked down with a car and windows smashed by rocks, Go31 website reported.
There were no casualties as "all the gypsies left the region after the girl's funeral and before the fires fearing vigilante justice," Aleksey Rozhin, Urazovo administration head, told Interfax on Monday. There were around 200 gypsies, who occupied 39 houses, in the village, he added.
The official said that, according to his information, the gypsies went to their relatives in southern Rostov, Stavropol, Astrakhan and Penza Regions, with no plans of ever coming back.
"There were no conflicts" previously between the Russian and the gypsy population of the village, Rozhin said. "Although there was a certain animosity due to the non-conventional lifestyle of the gypsies, who don't work, don't pay for solid waste removal, don't provide for water and gas supply to their houses and don't tend to care about the territory surrounding their homes."
The "situation has now stabilized" in Urazovo, he said, adding that extra measures have been implemented to prevent looting in the village. The police have been also looking for the arsonists, the official said.
If you like this story, share it with a friend!