'You shall not pass': New Zealand venue cancels on alt-media personality Lauren Southern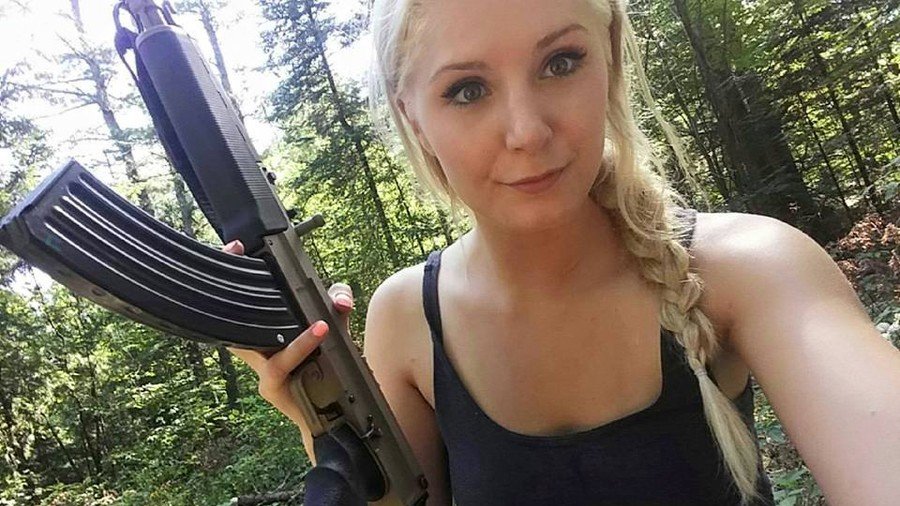 Right-wing activist Lauren Southern has fallen victim to yet another last-minute venue cancellation, after the owner of a New Zealand building recieved complaints about Southern and co-speaker Stefan Molyneux's platform.
The self-described "alt-media" pair was swinging by Auckland on the final stop in their antipodean tour, fresh off the back of visiting Australia, where Southern begged God not to "nuke Melbourne" for it's supposed Biblical sins. Dogged by controversy, it appears that strife followed them across the Tasman with their only New Zealand venue canceling at the last minute.
Due to a raft of complaints, owner of Auckland's Powerstation venue Gabrielle Mullins canceled the event, citing a disagreement with the speakers' message. "As soon as we found out [what their message was], we weren't comfortable at all because it goes against quite a lot of things that we say," the owner told the NZ Herald. "They can say whatever they want but personally I don't want it in my venue."
Southern took to Twitter, lampooning yet another cancelation by quoting the Lord of the Rings, a film New Zealand is famous for. "One does not simply walk into a venue in New Zealand," she wrote to her 387,000 followers.
Molyneux also tweeted to express his disappointment.
Southern's agent, Caolan Robertson – who also manages now-bailed darling of the UK's right-wing community Tommy Robinson – told Newshub that the manager of the venue was well aware of the nature of the event he agreed to host. He added the speakers were unable to secure another venue in time. Axiomatic Events confirmed on their website that "due to circumstances beyond our control tonight's event in Auckland has been cancelled" and that "all ticket holders will be refunded within 14 days."
The Facebook page of Powerhouse has apparently experienced a surge of reviews since it was annouced it had agreed to provide the stage for the duo. The confirmation email sent to ticket buyers to rate it high for the courage and because "the intolerant Leftists will be rating them low for no other reason than they had the audacity to host a conservative event." Both the initial decision and the cancelation got their shares of supporters and detractors.
Earlier the NZ leg of the tour saw the duo banned from local council venues, with Auckland Mayor Phil Goff saying he did not want people stirring up ethnic tensions. They have also been met with protests and significant media attention, as they did in Australia in the days prior. Around 100 people, including Kiwi MP Marama Davidson, the co-leader of the Green Party of Aotearoa, protested the arrival of Southern and Molyneux on the scheduled day of their event.
Last week, the Canadian caused a controversy by stating she had heard of race riots in the Sydney suburb of Lakemba – clearly confusing the town with Cronulla, located over 20km away. She also said on camera the predominantly Muslim western Sydney suburb had no British culture left, and immediately had journalist point out an Irish bar across the road. She was also moved along by police as she tried to harass Muslims at the Lakemba mosque.
Southern is banned for life from the United Kingdom. In the 23-year-old's own words, she was banned by the Home Office "because she was caught distributing racist leaflets."
Think your friends would be interested? Share this story!
You can share this story on social media: