UK officials harass own police in 'Novichok' probes – Russia's Foreign Ministry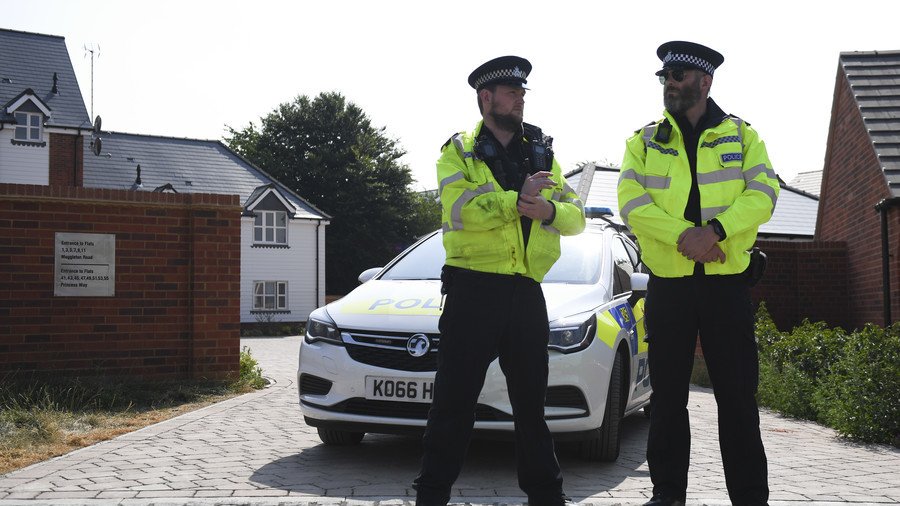 British officials are constantly pressuring their own police forces over the Salisbury and Amesbury poisoning cases, and wish to obscure the truth, according to Russian Foreign Ministry spokesperson Maria Zakharova.
The police are forced to investigate the poisonings "under tremendous political pressure," Zakharova told reporters on Friday.
The spokesperson also believes the British probes are compromised because of "high political stakes" at government level regarding the cases.
During a weekly media event, Zakharova stressed that local police are ignoring requests from Russia and fail to confirm or debunk the slew of stories surrounding the case which is circulating in the British press. Often these stories are contradictory and based on anonymous sources. The UK government has created"the atmosphere of secrecy" to "conceal the truth" about the cases, she argued.
In March, former Russian double agent Sergei Skripal and his daughter Yulia were poisoned in Salisbury by what the British side reported to be the Russian military-grade nerve agent 'Novichok.' The Skripals have since recovered and were discharged from hospital.
On 4 July, British police reported that a local couple was poisoned in Amesbury, a town not far from where the Skripal incident occurred. One victim, Charlie Rowley, 45, recovered, while his partner Dawn Sturgess, 44, died in hospital.
The British government immediately blamed Moscow for the Skripal poisoning, despite the fact that the probes failed to produce any concrete evidence linking the cases to Russia. Experts at a military lab in Porton Down who analyzed the samples collected from the crime scene couldn't establish the source of the nerve agent or prove that it came from Russia.
Moreover, Germany – a major UK ally – has also started to cast doubts on how credible the accusation against Moscow was.
Moscow says it has, on numerous occasions, offered the UK assistance with the probe, considering that one of the victims, Yulia Skripal, retains Russian citizenship. The Russian consular services also made requests to interview Skripal and check her condition. All requests were denied, Russia has said.
Like this story? Share it with a friend!
Subscribe to RT newsletter to get stories the mainstream media won't tell you.
You can share this story on social media: