Gaza border protest: 25 Palestinians injured by Israeli army using live fire and tear gas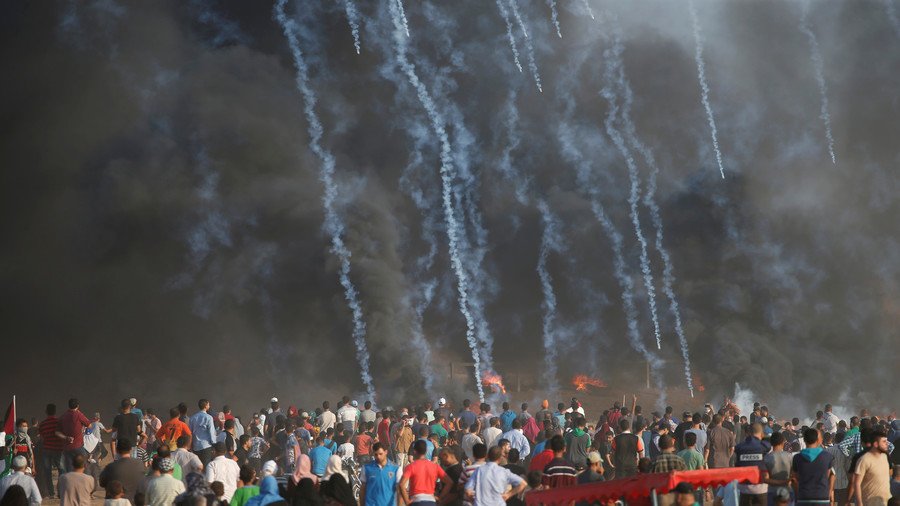 Some 25 Palestinians have been injured, mostly by gunfire from the Israeli army, during violent clashes at the Gaza border, Gaza Health Ministry reports. The injured demonstrators have been evacuated. Their condition is unknown.
At least 12 injured Palestinians were shot, while dozens of others suffered breathing and suffocation issues due to tear gas inhalation.
Friday's violent outburst comes as an Israel-Hamas deal on Gaza's future is understood to be nearing a possible breakthrough, which would see an end to protests, shootings and the use of firebomb kites along the Gaza-Israel fence. In exchange, two crossing points would be opened.
Friday's demonstrations, a continuation of the Great March of Return protests, were also a protest against the death of 17-year-old Mohammed Tarek Dar Yusuf. The Palestinian teen broke into a settlement home and stabbed three Israelis last week, including one who later died from his wounds. Yusuf was shot and killed in July 27.
March organizers called for the mass participation in order to "send a message to the Palestinians not to surrender to the terrorist dictates of Israel until the blockade is lifted."
Over 140 Palestinians have been killed by Israeli forces since the outbreak of the Gaza border protests on March 30. Since then, hundreds of thousands have been injured.
Like this story? Share it with a friend!
You can share this story on social media: