US slaps sanctions on Russian bank over North Korea links
Published time: 3 Aug, 2018 15:01
Edited time: 4 Aug, 2018 09:55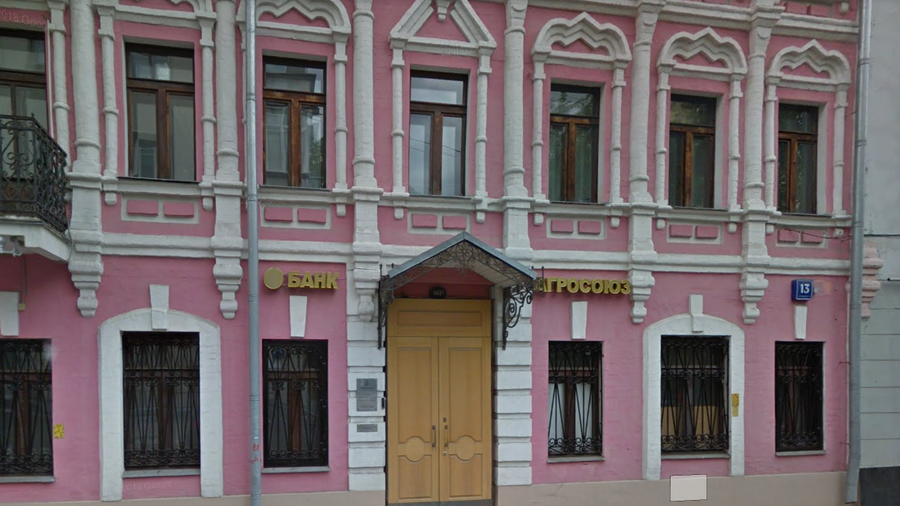 The US Treasury has targeted a Russian bank with sanctions, accusing it of dealing with North Korean individuals already under UN and US sanctions. Two entities in North Korea and China and an individual were also affected.
The Agrosoyuz bank was targeted by the Treasury's Office of Foreign Assets Control (OFAC) on Friday for allegedly providing services to North Korean officials and entities in violation of international sanctions imposed on the country.
The bank made financial transactions on behalf of Han Jang Su, the representative of North Korea's Foreign Trade Bank (FTB), who has been on the US sanctions list since March 2017, having been added to it pursuant a 2006 UN Security Council resolution, the US Treasury said in a statement. The Russian bank was accused of having a long relationship with the North Korean government.
"The United States will continue to enforce UN and U.S. sanctions and shut down illicit revenue streams to North Korea. Our sanctions will remain in place until we have achieved the final, fully-verified denuclearization of North Korea," said Treasury Secretary Steven Mnuchin.
The US also targeted another FTB representative, Ri Jong Won, with sanctions and said the Russian government should have expelled both from Moscow. It also targeted two entities based in North Korea and China, calling them front firms for the FTB.
Agrosoyuz is one of the smaller banks in Russia, ranked just below 200th in terms of value of its assets, according to a Banki.ru profile. It focuses on loans to corporate clients. Established In 1991 in Orenburg, it moved its base of operations to Moscow in 2012.
The US sanctions ban individuals and entities, operating in US jurisdiction, from having financial interactions with those sanctioned. Their assets are also supposed to be frozen.
North Korea has been subjected to a number of international and unilateral sanctions over its pursuit of missile and nuclear technologies. In theory the measures are meant to prevent Pyongyang from purchasing components for its weapons in foreign countries as well as to curb its supply of foreign currencies needed to buy items on the black market. Some sanctions are meant to put pressure on the North Korean leadership, as well as hurt the country's economy, by restricting access to fuel.
Despite this, Pyongyang has succeeded in developing both nuclear weapons and long-range missiles and is believed by many experts to be capable of launching a nuclear attack on many of its enemies, including the United States.
After a campaign of intimidation and warmongering, in 2017, the Trump administration launched unprecedented negotiations with North Korea in what may become the first realistic bid to end, or at least mitigate, tensions on the Korean Peninsula in decades. The US president met North Korean leader Kim Jong-un earlier this year in Singapore, with the two signing a symbolic declaration of intent to seek denuclearization of the region.
While Washington agreed to address some of Pyongyang's concerns by suspending large-scale joint military exercises with South Korea, it stopped short of lifting any sanctions and, in fact, imposed new ones since the Trump-Kim summit.
Subscribe to RT newsletter to get stories the mainstream media won't tell you.