Teetotalers at as much risk of dementia as excessive drinkers - study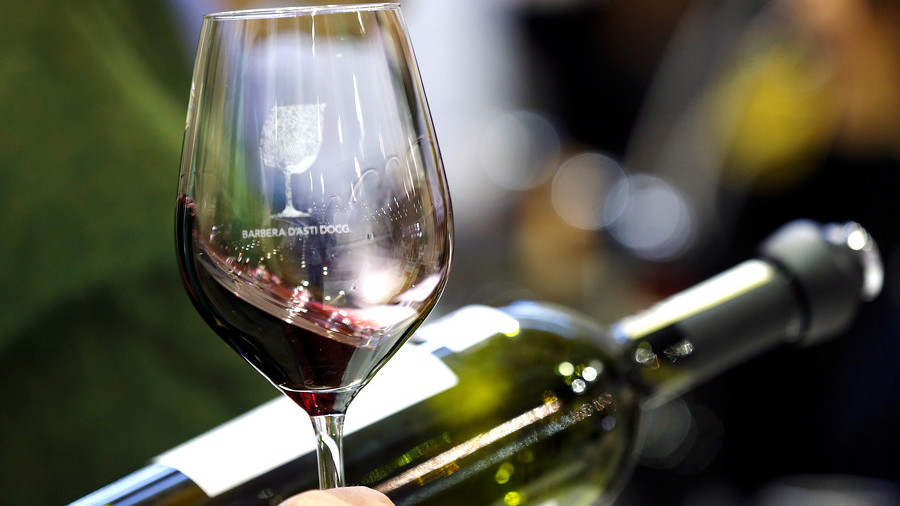 People who don't drink alcohol are at as much of a risk of developing dementia as people who drink excessively, according to a new study by researchers who recommend wine as a way to ward off the degenerative brain disease.
Middle-aged moderate wine drinkers, in particular, are at a reduced risk of developing dementia in comparison to teetotalers, the study, published in the British Medical Journal, says. In fact, researchers found those who abstain from alcohol are 45 percent more likely to develop dementia than those who drink about half a bottle of wine per week.
However, the study says people who drink above the recommended alcohol limit of 14 units per week are also at an increased risk of developing dementia.
"We show that both long term alcohol abstinence and excessive alcohol consumption may increase the risk of dementia. Given the number of people living with dementia is expected to triple by 2050 and the absence of a cure, prevention is key," the study's authors said.
Researchers say it's nearly impossible to definitively determine the effect of alcohol consumption - as it would require a trial in which participants would have to stop drinking or start drinking heavily. However, previous research has shown non-drinkers are at an increased risk of diabetes and cardiovascular disease, both of which could contribute to dementia. Moderate alcohol drinkers, meanwhile, have been known to have reduced cholesterol and blood pressure levels, which may protect them from dementia.
The findings are based on a 1985 study involving 9,087 British civil servants aged between 35 and 55. The study assessed participants over an eight-year period in which they analysed the social, behavioral and biological implications alcohol has on long term health.
READ MORE: Jungle juice! Wild chimpanzees regularly drink alcohol, scientists find
The authors say while the study is important to fill gaps in knowledge, "we should remain cautious and not change current recommendations on alcohol use based solely on epidemiological studies".
The researchers are also careful to say these findings "should not motivate people who do not drink to start drinking" given the detrimental effects alcohol consumption can have on other parts of your health, such as liver disease and cancer.
If you like this story, share it with a friend!