Family flee fiery scooter as charging device explodes in their home (VIDEO)
Published time: 2 Aug, 2018 08:39
Edited time: 3 Aug, 2018 08:08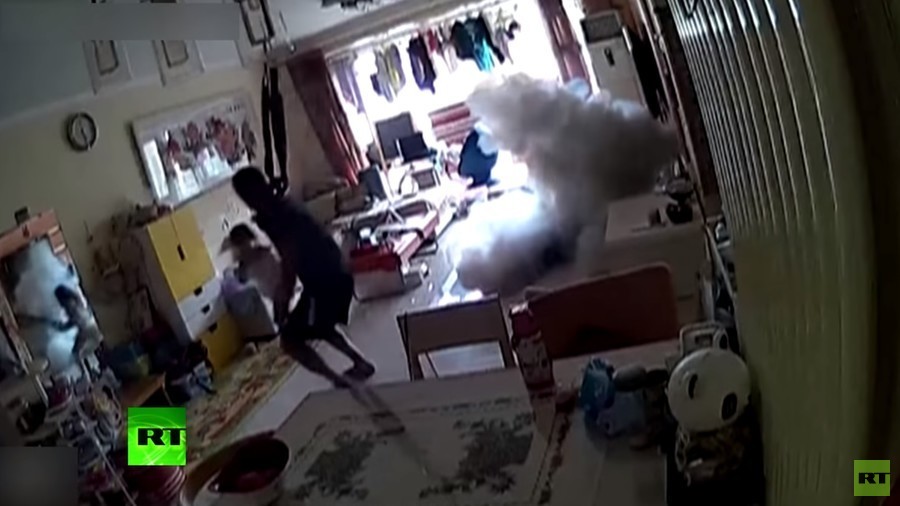 The terrifying moment an electric scooter explodes in a huge ball of flames while being charged inside a Beijing family's home has been captured on CCTV.
The video shows a man jumping up from his couch to check on the charging scooter after it starts to slowly emit smoke. He appears to unplug the device from the powerpoint, but huge billowing clouds of smoke starts to pour out of it.
READ MORE: Tesla car catches fire 'out of the blue' in California traffic (VIDEO)
The man grabs a young girl who was sitting on the couch watching the scooter scenario unfold, and runs away seconds before it explodes into flames, filling the room with smoke and fire. The family dog was quick to clear the scene right before the blast.
No one was hurt in the incident. The family said they bought the scooter online two weeks ago and that it had been charging for about seven hours before it blew up, the South China Morning Post reports.
Like this story? Share it with a friend!