Russian jet obliterates ship with supersonic missile during naval drill (VIDEO)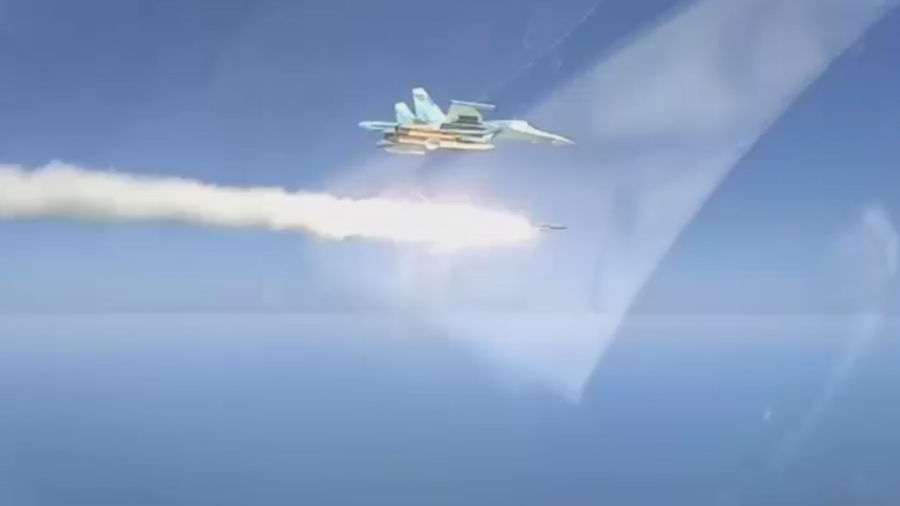 A video has surfaced capturing a Russian Su-34 fighter jet destroying a target vessel with a supersonic missile during a naval drill in the Caspian Sea.
The Russian warplane can be seen launching a Kh-31 missile (NATO name: AS-17 Krypton), which hits a drifting target ship. The vessel immediately explodes, and the jet is filmed landing at an airbase later.
The action was filmed last week during a massive drill in the Caspian Sea. The exercise was reported to include the forces from the Caspian Sea Flotilla, and involved around 40 aircraft. Apart from the pictured Su-34 jet, bombers Su-23 and fighter jets Su-25 also conducted maneuvers and practiced hitting targets.
Like this story? Share it with a friend!
You can share this story on social media: