Iran's elite guards shoot down Trump's meeting offer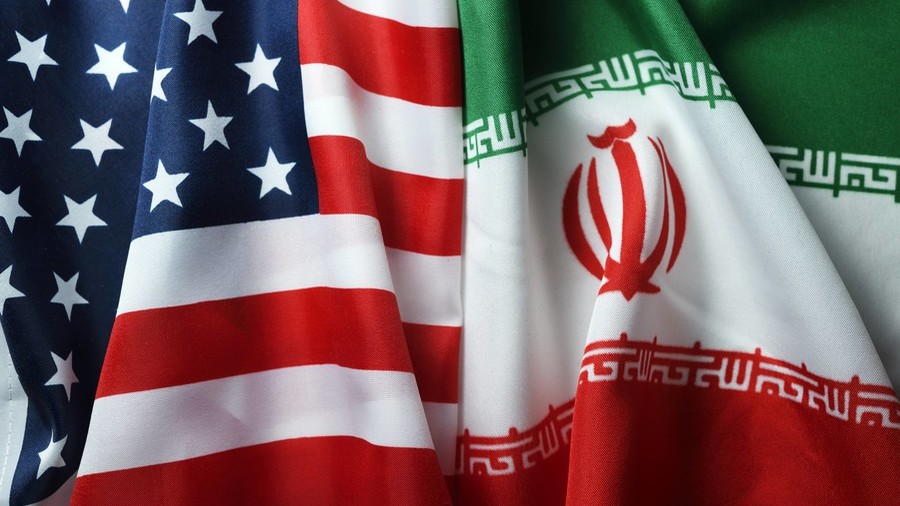 The head of Iran's elite Islamic Revolutionary Guards (IRGC) has said that Iranian officials would never meet with Donald Trump, "or any other US president."
"Mr Trump! Iran is not North Korea to accept your offer for a meeting," said IRGC commander Mohammad Ali Jafari as quoted by the state Fars News agency. "Even US presidents after you will not see that day."
Jafari's statement comes just one day after Trump expressed a willingness to meet with Iranian President Hassan Rouhani "anytime they want," with no preconditions. Meeting his Iranian adversaries, Trump said, would be "good for the country, good for them, good for us and good for the world."
Officials from both sides, however, have stressed the need for certain conditions to be met before a meeting could take place. Hours after Trump extended the offer to Tehran, US Secretary of State Mike Pompeo contradicted Trump and placed a raft of conditions on any future meeting.
"If the Iranians demonstrate a commitment to make fundamental changes in how they treat their own people, reduce their malign behavior, can agree that it's worthwhile to enter into a nuclear agreement that actually prevents proliferation, then the president said he's prepared to sit down and have the conversation with them," Pompeo told CNBC.
Since Trump withdrew the US from the JCPOA, the nuclear deal which guaranteed Iran some sanctions relief in exchange for a halt on nuclear weapons development, Pompeo's State Department has kept up its pressure campaign against Iran's government.
In May, Pompeo set out 12 demands that Iran's leadership would have to meet before the US would enter into a new nuclear agreement with the Islamic Republic. These conditions included putting a complete stop to Iran's nuclear weapons programs, a complete withdrawal of its forces from Syria, and an end to its support of foreign terrorist groups like Hezbollah and Hamas.
Iran too has set its own preconditions to any meeting with the US. Hamid Aboutalebi, one of Rouhani's advisers, tweeted on Monday that the US would have to rejoin the JCPOA, give "respect to the great nation of Iran," and "reduce hostilities," before any meeting could take place. Deputy Speaker of the Iranian Parliament Ali Motahari echoed Aboutalebi's words, saying it would be "humiliating" for Iran to hold talks with the US right now.
احترام به ملت بزرگ ایران،کاهش خصومت ها، وبازگشت آمریکابه برجام، هموارکننده مسیر سنگلاخ کنونی است؛ گفتگوی تلفنی روسای جمهوردوکشور درUN در۱۳۹۲،بر این باوراستواربودکه می توان با التزام به ابزارگفتگودرمسیر اعتمادسازی گام برداشت.برجام دستاورد التزام به گفتگو است؛بایدآن را پذیرفت.

— Hamid Aboutalebi (@DrAboutalebi) July 30, 2018
While the Revolutionary Guards do not speak for Rouhani, they are an influential force in Iran. On Monday, they issued a warning to Rouhani to take "revolutionary actions" to stop the collapse of Iran's currency, which fell to a record low of 112,000 rials to the dollar, losing half its value in four months.
The plunge in value comes as businesses prepare for the full force of new American sanctions on Iran, set to come into effect in August and November.
Relations between the US and Iran, while usually rocky, have steadily worsened since President Trump withdrew from the JCPOA in May. Rouhani and Trump have exchanged harsh words in recent days, with Rouhani warning Trump that US action against Iran would lead to the "mother of all wars," and Trump responding with a bizarre, all-caps tweet threatening Rouhani with "CONSEQUENCES THE LIKES OF WHICH FEW THROUGHOUT HISTORY HAVE EVER SUFFERED BEFORE"
Think your friends would be interested? Share this story!