Russia is aware of US & Western military plans – Russian FM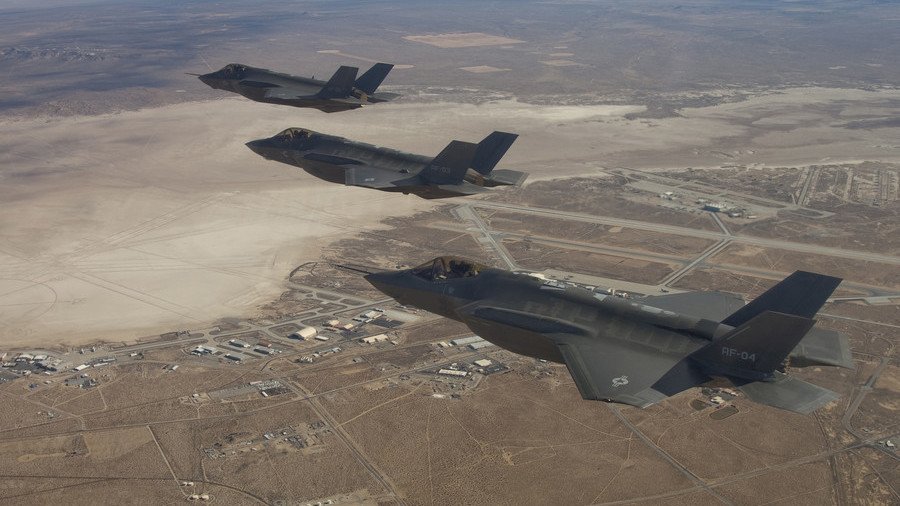 Moscow knows what military actions Washington and its Western allies might be plotting against it, but the country is well protected, Russian Foreign Minister Sergey Lavrov said.
"Our awareness of what plans the US and other Western countries' militaries are nursing in relation to the Russian Federation is guaranteed," Lavrov told the participants of the Russian youth educational forum "Territory of Meanings", held some 200km from Moscow in Vladimir Region.
The US has been actively deploying its air-defense systems around the globe, including on Russia's doorstep, in the Baltic states, and Japan. But the top diplomat said the country shouldn't worry "no matter what happens in the world," as its security is ensured. He was citing Russian President Vladimir Putin and new developments in the Russian Army.
Tokyo is planning to spend some $4.2 billion over the next 30 years to install and operate US radar systems on the new ground-based Aegis Ashore missile defense system.
Despite Japanese claims the systems are aimed at protection against North Korean missile threats, Russia has repeatedly protested their deployment, calling it "disproportionate" and possibly undermining"strategic stability in the northern part of the Pacific." In 2017, Deputy Foreign Minister Sergey Ryabkov said that the systems' appearance on Russia's eastern borders is "something we certainly cannot fail to take into account in our military planning."
Lavrov also addressed Washington's seeming unwillingness to cooperate with the rest of the world in space exploration. They are apparently benefiting from the absence of laws there, while also unwilling to set them. While Europe and developing countries are ready to discuss the draft treaty to ban space weapons which was initiated by Russia and China, the US is the only country rejecting the proposal.
The US has already started looking at space militarization. In June, US President Donald Trump ordered the establishment of a Space Force as the sixth branch of the US military, saying that "American dominance in space" should begin. Last week, the US House of Representatives approved the $716 billion National Defense Authorization Act (NDAA) for next year which, among other provisions, requires the Pentagon to develop a "space warfighting policy" by the end of March 2019.
Subscribe to RT newsletter to get stories the mainstream media won't tell you.
You can share this story on social media: