April, 'the Kardashian of giraffes', is pregnant AGAIN
Published time: 26 Jul, 2018 13:10
Edited time: 27 Jul, 2018 10:08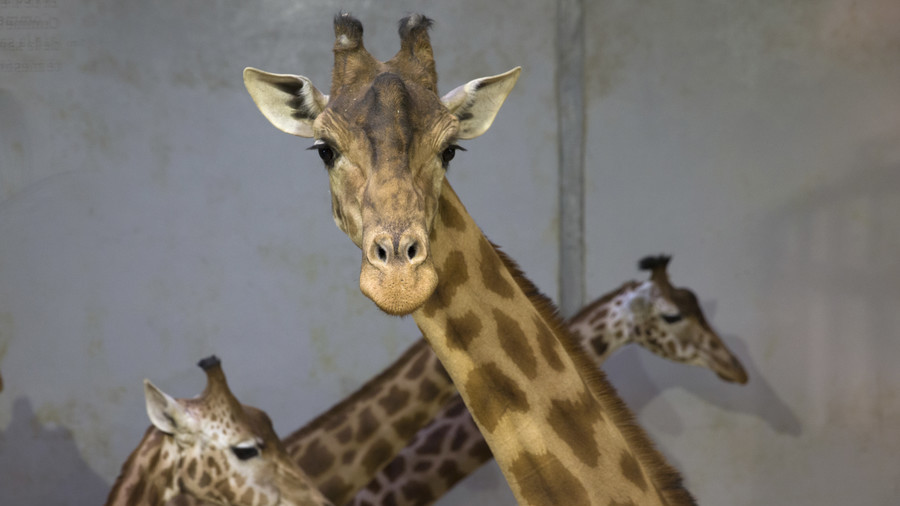 April the giraffe, whose pregnancy took the internet by storm last year and captivated viewers all over the world, is pregnant again with baby number 5, and we're just not ready.
Last year, more than 232 million people tuned in to watch April over her seemingly never-ending seven week labour. The actual birth of her fourth calf, Tajiri, was livestreamed by over 1 million people on April 15, 2017.
READ MORE: It's a boy! April the giraffe gives birth as massive global audience watches live (VIDEO)
Animal Adventure Park, in Harpursville, New York, announced the latest pregnancy on the Today Show Wednesday, reportedly "ending weeks of speculation." In an effort to avoid the impatient chaos of last year, the zoo refused to reveal April's exact due date, instead telling viewers Tajiri will become a big brother some time in March.
While announcing the pregnancy, zookeepers revealed how exactly they know April is pregnant to avoid the "rumours like last year that she was faking it." Basically, April's poop was collected each day for a month, frozen, and sent to a zoological lab for testing.
READ MORE: Hard to spot: Rare white giraffes filmed in Kenya (VIDEO)
An average giraffe pregnancy last 15 months, but April's pregnancies have been known to last between 17 and 19 months, the zoo said. A new livestream has already started so eager viewers can watch April throughout the long journey.
If you like this story, share it with a friend!