Russia skeptical about US Crimea Declaration, says Washington fails to stick to commitments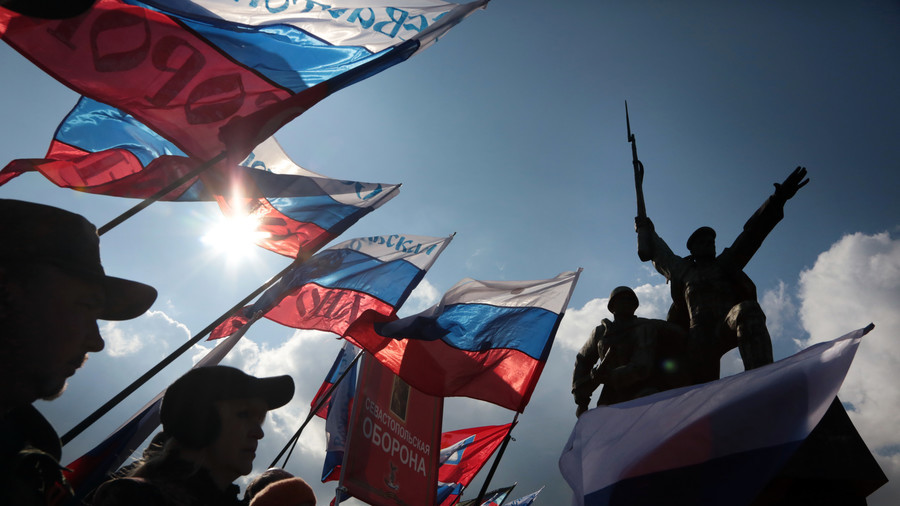 The US issued a declaration denouncing Russia's acceptance of Crimea as its new region. Moscow replied, saying US policy changes – like the withdrawal from the Iran nuclear deal – clearly show the worth of American declarations.
The United States will never recognize Crimea as part of Russia, Secretary of State Mike Pompeo vowed in a statement on Wednesday, announcing the administration's Crimea Declaration. Proclaiming Washington's "refusal to recognize the Kremlin's claims of sovereignty" over Crimea, Pompeo pledged to maintain "this policy until Ukraine's territorial integrity is restored."
Reacting to the strongly-worded document, Moscow noted that US foreign policy seems to change rapidly, often with changes of leadership. "We know the worth of such momentous declarations," Foreign Ministry spokeswoman Maria Zakharova stated in a Facebook post.
"The JCPOA on the Iranian nuclear program and the Paris climate agreement have also recently been the official policy of the United States. Obama made the decision personally. And then Trump decided to change it," she wrote.
The Russian Embassy in Washington said the declaration "simply convinced us that our partners live in an alternative reality."
The Crimea Declaration comes a week after Washington cleared the transfer of $200 million in military training, equipment, and advisory assistance to Ukraine. The new policy was also finalized less than two weeks after US-Russian summit in Finland, where the Ukrainian issue was discussed between Russian President Vladimir Putin and US President Donald Trump.
Testifying in front of the Senate Foreign Relations Committee at a hearing on President Trump's new National Security Strategy, Pompeo said that sanctions against Russia over Crimea, introduced in 2014, will remain in place.
"There will be no relief of Crimea-related sanctions until Russia returns control of the Crimean Peninsula to Ukraine. This Crimea declaration formalizes United States policy of non-recognition," he stated on Wednesday.
The US and its allies imposed restrictive measures against Russia in 2014 after its reunification with Crimea, in the wake of an armed coup in the Ukrainian capital, Kiev, which plunged the country into a political crisis and civil war. The sanctions limit access to capital markets for various Russian banks, their subsidiaries, and defense companies. They also blacklist some government officials, businessmen, and public figures.
Crimea, formerly a Ukrainian autonomous region, voted to rejoin Russia in March 2014. The vote was called after the new authorities made it clear that they would pursue anti-Russian policies, and right-wing extremists who assisted in the coup threatened the predominantly Russian region with violence.
Russia considers the move a legitimate exercise of the right to self-determination by the people of Crimea. Washington has sided with Kiev in refusing to recognize the referendum and accuses Moscow of occupation and "annexation" of Ukrainian territory.
If you like this story, share it with a friend!