US airlines scramble to change Taiwan reference ahead of deadline set by China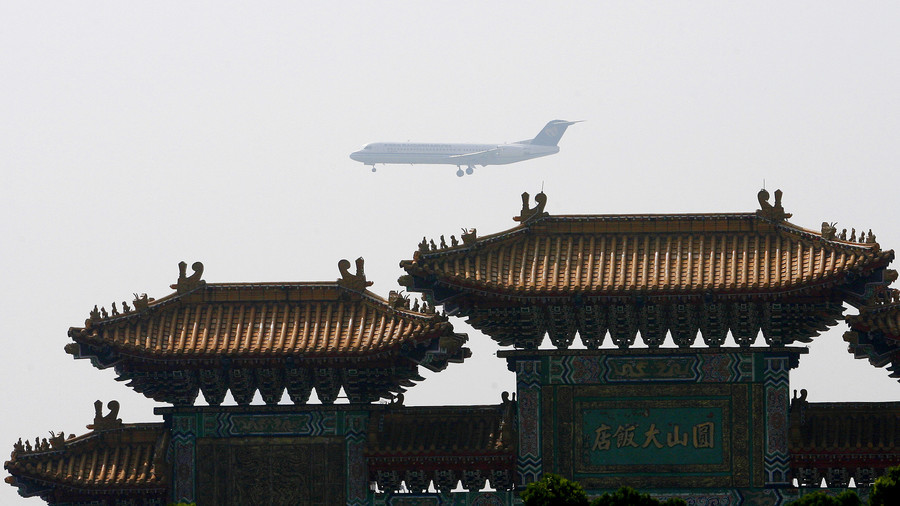 Four major US airline carriers are making an eleventh-hour effort to change the way they refer to Taiwan on their websites, to reflect China's mandated claim over the island's sovereignty.
American Airlines Group Inc. became the latest US carrier that opted to comply with Beijing's directive, which urged flight operators across the world not to refer to Taiwan as a separate legal entity. Ahead of the July 25 deadline, American's website dropped reference to Taiwan's independence, only listing Taipei's airport code and city on its online portal. Hawaiian Airlines also changed its website reference to Taiwan offering its customers flights to "Taipei, Taipei" instead of "Taipei, Taiwan", Reuters reported on Tuesday morning.
Another two major US carriers – United Airlines and Delta Air Lines Inc. – still included references to Taiwan as of late Tuesday but were set to make changes to honor the Chinese directive, a source familiar with the issue told Bloomberg.
Ahead of the Wednesday deadline, the Chinese foreign ministry expressed hope that all four US carriers will comply with the Civil Aviation Administration of China's mandate, issued in April to over 40 companies flying to the island. Under the "One China" policy, Beijing considers Taiwan to be a province of China, one that will eventually be fully reunified with the mainland. Taiwan sees itself as a sovereign entity, Republic of China, which succeeds the nation of the same name that had been split by the civil war of 1940s.
"We hope the US government will urge relevant businesses to abide by the One China principle and make corrections on their websites as soon as possible," Beijing spokesman Geng Shuang said Tuesday. "Adhering to the One China principle is the political foundation of the steady development of China-US relations, and the US side is well aware of this. The One China principle is non-negotiable."
While US carriers are lagging behind with the adaptation of China's demands, a number of non-US airlines, including Air Canada, Lufthansa, British Airways, and Air France-KLM had already made changes to their websites. In addition to referencing Taiwan as Chinese territory, China also asked the carriers to alter their route maps to display the island in the same color as mainland China. Chinese authorities also asked for the appropriate changes to apply to the territories of Hong Kong and Macau.
The White House, which is currently engaged in trade disputes with China, has previously called the Chinese demands "Orwellian nonsense," that was part of a "growing trend by the Chinese Communist Party to impose its political views on American citizens and private companies." On Tuesday, China reminded Washington that there would be "no room for negotiation" in its demand.
READ MORE: China must speed up development of nukes to deter US aggression – state media
Recognizing the One China principle has been the cornerstone of Sino-American relations for decades, but President Donald Trump began challenging it even before being sworn in, when he spoke with Taiwanese President Tsai Ing-wen in a phone call. During his time in office, Trump signed the Taiwan Travel Act, paving the way for reciprocal visits between US and Taiwanese officials. Furthermore, the US State Department has reportedly greenlighted sales of technology to Taiwan, just ahead of last month defense minister's announcement that Taiwan was considering buying American M1A2 Abrams tanks.
Although the US does not have official diplomatic relations with Taiwan, it has recently unveiled a flashy new complex as the headquarters of the US-funded American Institute in Taiwan (AIT), viewed as the de-facto US Embassy on the island. In addition, US destroyers have passed through the narrow waterway separating mainland China from Taiwan.
Like this story? Share it with a friend!