Saudis force landing of Red Cross plane intercepted over Yemen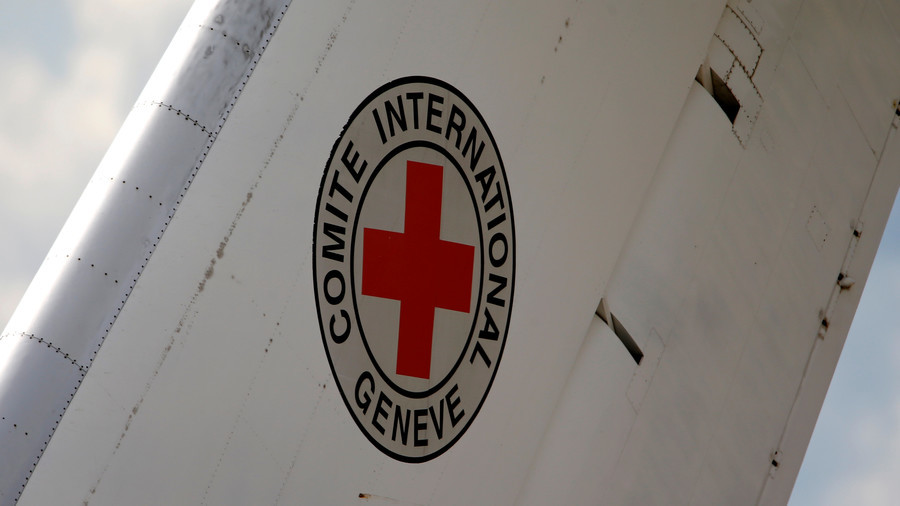 A Red Cross airplane flying over Yemen was forced to land in Saudi Arabia, the Saudi-led coalition said, accusing the aircraft of altering its course to fly over an area of military operations.
Four passengers were on board the plane, which took off from Yemen's capital Sanaa on Tuesday and headed south to Djibouti, a small African nation across the Aden Gulf from Yemen. It was forced to fly north instead and land in the Saudi city of Jizan, following Saudi-led coalition interceptors. The Saudis intervened after the plane changed course and approached an area, where Saudi troops were operating, coalition spokesman Colonel Turki Al-Maliki told reporters.
"Coalition forces communicated with the aircraft on the international distress frequency... but the crew did not respond," Al-Maliki said, according to AFP. "Commands were given to redirect the aircraft away from the operations zone but to no avail. The aircraft was forced to land in Jizan."
He accused the plane's crew of violating coalition airspace and endangering passengers.
The International Committee of the Red Cross said the plane had made "an unscheduled stop" in Jizan "due to technical issues."
"The issue was resolved and the plane has landed in Djibouti this evening," the ICRC said in a statement.
Last month, the Red Cross evacuated 71 of its staff from Yemen, citing the deteriorating security situation, as Saudi-led forces launched an attack on the port city of Hodeidah.
Saudi Arabia and its allies have been waging a brutal military campaign in Yemen since March 2015, trying to restore ousted former president Abd Rabbu Mansour Hadi to power. The three-year-long campaign is backed by US, which has provided weapons, intelligence and in-flight refueling to the coalition warplanes.
The bombardment and blockade of Yemen has led to the near-collapse of the country. According to UN estimates, at least 10,000 Yemenis have been killed and some 22 million, or 80 percent of the Yemeni population, are in need of humanitarian aid. More than half of the country is without basic medical services. The UN described the situation there as the world's largest ongoing humanitarian disaster.
Think your friends would be interested? Share this story!
You can share this story on social media: