'No Judgement Day until Muslims slay the Jews': Danish imam charged over anti-Semitic speech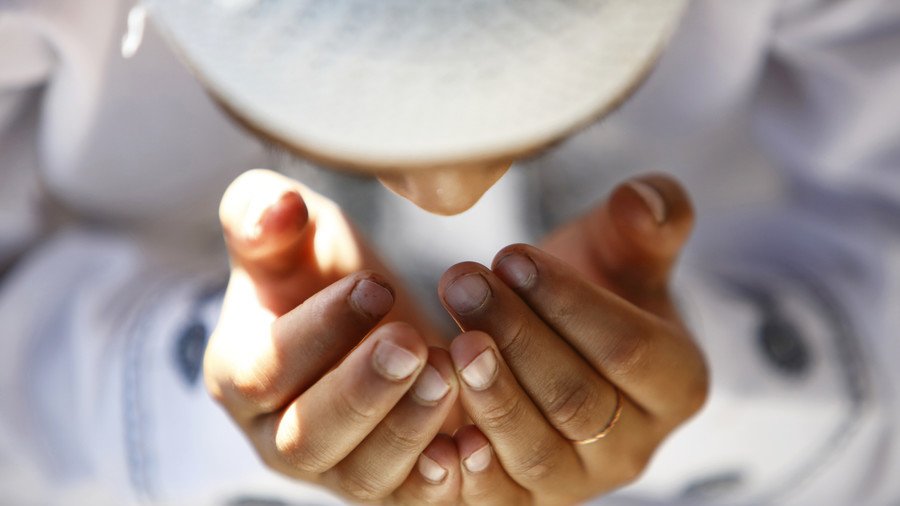 Danish prosecutors have charged Imam Mundhir Abdallah after outrage over a 2017 speech, in which he called on Muslims to kill Jews to fulfil their destiny. It is the first charge of its kind under new religious preaching laws.
The disturbing comments, which were filmed and distributed on the imam's social media, prompted Danish prosecutors to issue charges for the first time under the new criminal code, introduced in January 2017.
"Judgement Day will not come until the Muslims fight the Jews and kill them," the imam said in a Facebook and YouTube video post in March.
Abdallah is accused of citing a religious narrative calling for Muslims to rise up against the Jews. Abdallah preaches in Norrebro, Copenhagen, at the Masjid Al-Faruq mosque, which has previously been linked to radical Islam.
According to a translation of Mundhir Abdallah's 2017 speech, the imam quoted a Hadith (sacred text of the words and stories of the Prophet Mohammed) saying Judgement Day would not come "until the Muslims fight the Jews and kill them."
"The Jews will hide behind rocks and the trees," he said. "But the rocks and the trees will say, 'Oh Muslim, oh servant of Allah, there is a Jew behind me, come and kill him,'" he said.
Public prosecutor Eva Ronne released a statement following the imam's charge. "These are serious statements and I think it's right for the court to now have an opportunity to assess the case," she said. "It has always been illegal to accept killings of a certain group of people, but it's new for us to target hate preachers," Ronne said.
While it is legal in Denmark to quote religious texts – such as the Koran or the Bible – inciting or welcoming killing is not. Under the hate speech law, those found guilty of such offences could be punished by up to three years in prison.
READ MORE: Islamist preacher under police spotlight for anti-Semitic hate speech (VIDEO)
When the video of Mundhir Abdallah's remarks surfaced on social media, he was condemned by Inger Stojberg, the Danish minister for immigration, integration and housing. "The following video is from the mosque at Heimdalsgade in Copenhagen on March 31 this year, and this calls for the killing of Jews," she said on Facebook in 2017. "This is completely preposterous, undemocratic and awful. But it also shows why we need to lead a harsh and consistent policy."
In response to the backlash, Mundhir Abdallah said in an interview of his own that he has "wide and warm support from people from everywhere. Even many in Denmark.""They know that my words have been manipulated, and they know that the motivation for this campaign is to prevent Muslims from criticizing Israel and Western governments that support the occupation [of Palestine]," the imam said. (edited)
Think your friends would be interested? Share this story!
You can share this story on social media: