Controversial imam says anti-Semitic sermon 'manipulated' by pro-Israel conspiracy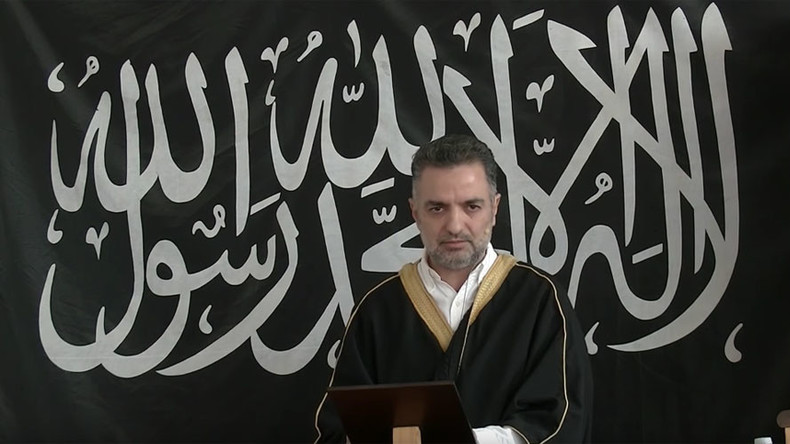 An imam accused of preaching anti-Semitic hate speech at a Copenhagen mosque has said he's the victim of propaganda aimed at quashing criticism of Israel.
"Politicians in the West and the media never stop attacking Islam and Muslims," imam Mundhir Abdallah told Kristeligt Dagblad in a Facebook interview.
"Their propaganda never stops. Muslims are the real victims, not others. Our women our being attacked, our mosques are being burned."
According to a translation of Mundhir Abdallah's speech, the imam quoted a Hadith (sacred text of the words and stories of the Prophet Mohammed) saying Judgement Day would not come "until the Muslims fight the Jews and kill them."
"The Jews will hide behind rocks and the trees. But the rocks and the trees will say, 'Oh Muslim, oh servant of Allah, there is a Jew behind me, come and kill him," he said.
The translation came from the Middle East Media Research Institute (MEMRI) TV Monitor Project, an-American based group headed by a former member of Israeli intelligence which provides translations of Arab and Muslim media.
The group has been accused of selectively choosing its translations to push an Israeli agenda and paint Muslims in a negative light.
The imam said he has received support after the scandal broke, although his speech invited condemnation from Danish politicians and Muslims.
"I've got wide and warm support from people from everywhere. Even many in Denmark. They know that my words have been manipulated, and they know that the motivation for this campaign is to prevent Muslims from criticizing Israel and Western governments that support the occupation [of Palestine]."
The imam lives in Lebanon but has family in Denmark. He said he isn't afraid of being put on Denmark's new list of banned hate preachers.
"See how your democracy works," he continued. "In punishing others because of their beliefs and political opinions, this legislation only proves the weakness of your democracy. People who are different, can not live in it," said Abdallah.
"So you have two options. Either you are totally integrated, or else you will be killed 'in prison or sent back to where you come from. And even there you are not safe," he added.
Abdallah was accused of violating the Danish Penal Code on hate speech.