Barcelona man foiled in €7mn magic box diamond heist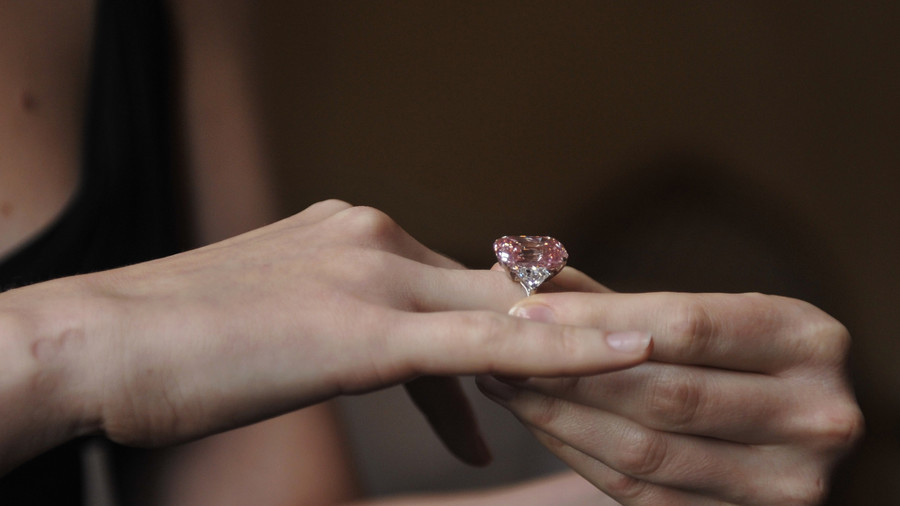 A daring criminal nearly got away with using a magic trick to steal a €7-million ($8.2-million) diamond ring last week, but staff at the Barcelona jewelry store were too sharp to be fooled by his sleight of hand.
READ MORE: Major break in €75m diamond heist, 7 arrested after decade on the run
The alleged thief arrived at the Bulgari store in the Catalan city last Wednesday and told clerks that the owner of a diamond ring wanted it sealed in a box while it was stored on site, according to reports in La Vanguardia.
After some wrangling, staff agreed and the ring was deposited inside. Suspicious of the situation, clerks took one last look inside the box before bringing it to the safe. As suspected, the ring wasn't inside and managers at the store triggered the silent alarm. When police arrived, the ring was reportedly found in the man's pocket.
Reports claim that when police examined the box, they found it had a double bottom – much like that used by magicians. With the ring inside, the man is suspected of reaching through a secret compartment and plucking out the multi-million-euro stone. The man was arrested and charged with attempted robbery.
READ MORE: Met Police reveal huge hole drilled by Hatton Garden vault burglars
It is not the first attempted robbery involving diamonds in the city in recent weeks. Earlier this week, Catalan police arrested four people in relation to a robbery at a jeweler's shop in the Anec Blau shopping centre in Castelldefels, west of Barcelona. Two of the arrests were made in conjunction with Madrid police, according to Catalonia Today.
Like this story? Share it with a friend!