Astronaut rocks synth from International Space Station during Kraftwerk gig (VIDEO)
Published time: 22 Jul, 2018 15:42
Edited time: 23 Jul, 2018 09:23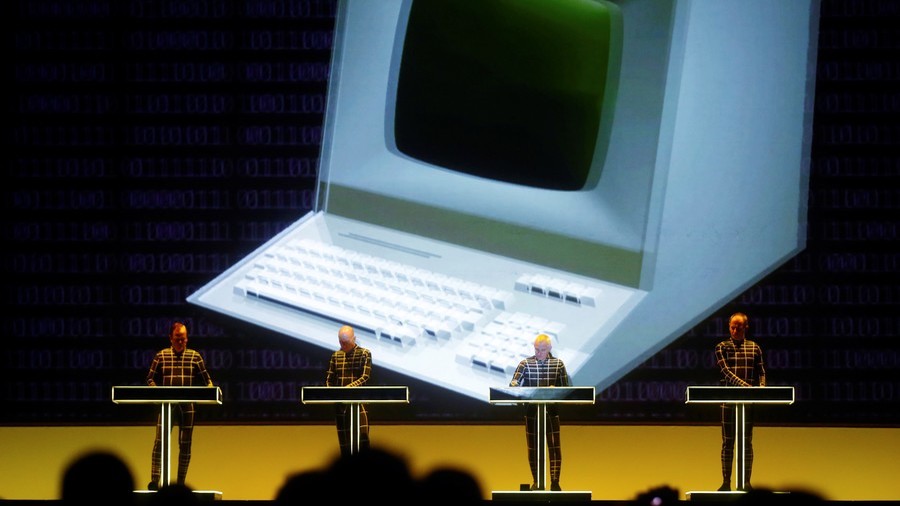 Kraftwerk gave fans an out of this world music experience when they commanded the synth skills of astronaut Alexander Gerst, who banged out futuristic tunes live from the International Space Station.
The incredibly in synch earth-to-space collaboration was put into action at the Jazz Open Festival in Stuttgart, Germany. Footage posted by the European Space Agency reveal how German astronaut Gerst dropped in for a cosmic jam just as Kraftwerk were about to perform their 1978 classic 'Spacelab'.
Fittingly, Gerst, who is only one of six people currently in space, used a touch screen synth while broadcasting from the European Columbus laboratory. The lab was the first permanent European research facility in space and is used to conduct experiments on how spaceflight voyaging impacts the human body.
Speaking to the 7,500 strong crowd, Gerst talked about the International Space Station as being the most expensive man made machine ever built. With the audience breaking out in sporadic cheers, the astronaut then launched into a jam with the pioneering electronic band from Dusseldorf.
"This is by far the most amazing moment I have ever witnessed in my life," one commenter on the performance said. "When starting the setting for the song 'Spacelab' suddenly the video screen switched to the live view of the ISS and Alex was speaking to us and performing synthie sequences… with no delay."
"Kraftwerk keep pushing the boundaries," another added.
Gerst himself has since revealed his shock at being asked to take part. "Never thought that the first concert I ever play in is with the legendary Kraftwerk," he said.

Like this story? Share it with a friend!